Group Accommodation in Australia & New Zealand
We understand that every Team Trip is different and will be after their own unique experience with our team trips, and that goes for accomodation as well. To make sure we cater for every team, our planners work tirelessly to customise and tailor build packages that suit every groups needs. After a long day of activities you'll for sure appreciate a good nights rest!
With options for every budget and group size we've taken hours of googling and shuffling through reviews out of the equation. Simply let your expert Team Trip Planner know what you're looking for and we will handle the rest (we'll even let you take the organising credit when your team asks). When it comes to finding group accommodation for your team holiday this can causes difficulties. This is where Team Trips can make your bookings stress free and a breeze.
Whether you're looking for something more upmarket like: self-contained group accommodation, self-catering group accommodation, group retreats, group houses, large apartments or something more cheap and affordable like: hostels, backpackers. We have large group accommodation options to ensure your team stays together on your team holiday.
Focus on planning the more important items like the team bonding activities and places you would like to explore whilst on your end of season team getaway. For all your team accommodation bookings we recommend planning ahead to ensure that your dates are available and this is allows for more flexibility if room configurations need to change or be setup for your group. Our group bookings team is able to find suitable options through our exlusive accommodation providers.
Best Accommodation for Team Trips
Gold Coast Accommodation for Team Trips
Here at Team Trips we have searched far and wide to source the best accommodation options for your group team trip. Whether you're after a luxury escape or something a bit more financially friendly, we can tailor each accommodation location to suit each groups needs. You can choose from 1, 2, 3 & 4 bedroom apartments, penthouses, party houses and many others.
Each of our locations will make for a great home base for any team trip and you can rest assured you have somewhere comfy to rest your head at the end of a busy day. The team at Team Trips are available to answer any of your questions regarding sleeping arrangements and we will be able to work within any budget and any group size so your accommodation is tailored to suit your team.
Perth Accommodation for Teams Trips
Here at Team Trips, we've sourced some of the best hotels and apartments in Perth. We have something for every team and can tailor each accommodation to suit what each different team wants. No matter how big or small your team is, we have something for you. Whether you're after a simple apartment, or something a bit more luxurious to celebrate the end of season, leave your accommodation needs to us.
Melbourne Accommodation for Team Trips
Melbourne is one of Australia's coolest cities, and there are so many accommodation options for you to choose from for your team trip. Whether you want to be right in the heart of all the action, or would like somewhere a little quieter, your options are endless when you book with us. No matter how big or small your team is we will find you and accommodation location that is sure to wow you.
Sydney Accommodation for Team Trips
We have sourced the the best accommodation Sydney has to offer to make for the ultimate team getaway. Whether you want to be right in the hustle and bustle of the city or would prefer to be somewhere on the outer suburbs, we have found it all. We can tailor each accommodation location to suit each team and ensure you have a comfy location to rest your head after a jam-packed day. Whatever your team desires, you can count on us to make it happen!
Brisbane Accommodation for Team Trips
You're spoilt for choice on accommodation options in Brisbane. Whether you want a hotel right on the bank of the Brisbane River, or maybe a more financially friendly option, you can count on us to have it all. We will tailor each accommodation location to each individual team to make sure everyone is happy with their home away from home. We will work within any budget and group size so your team getaway is completely tailored to suit your needs.
Our customer reviews
3rd time booking with Team Trips. Very easy to deal with.
- Paul K
Learn More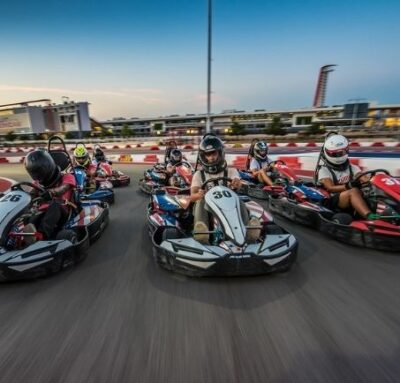 TIPS WHEN BOOKING YOUR TEAM TRIP
1. Plan well in advance
Make sure to book your team trip with us well in advance to ensure you get the best deals and the best prices. If you have a large group we will need time to organise your flights and accommodation to make sure everyone can stay and travel together.
2. Choose activities that the whole team will enjoy
You might enjoy doing one activity but your teammates might not! To have a fun getaway that the whole team will remember be sure to choose activities that the whole team will enjoy. You don't want to have a whinging baby on your holiday!
3. Set a budget
Is the trip affordable for everyone? We can cater to all budgets. Decide if you want your accommodation to be budget friendly or go all out with luxury.
4. Location, location, location!
Location matters! Depending on what activities you and your team want to do, decide where the best location is that will suit your whole team. You don't want anyone to be disappointed.
5. Have a leader
When travelling in a large group sometimes it is good to have a leader. Now we don't mean someone that is going to tell everyone what is happening and the others have to go along with it. Just someone who can communicate with us so information and documents don't get misplaced.