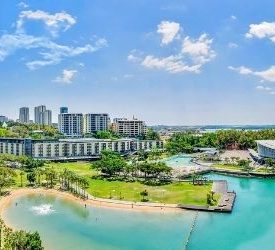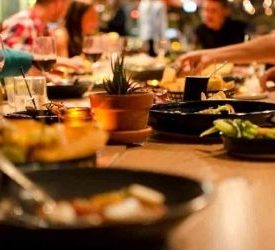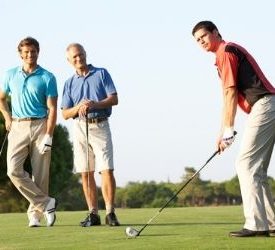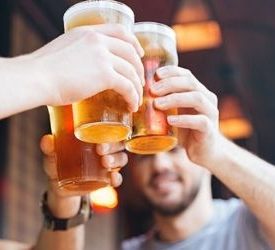 Darwin Package Inclusions
3 x Night's Accommodation
Airport Transfers
9 Holes of Golf + Buggy
Beers & Pizza at Golf
Group Dinner x 2
Nightclub Party Pass
Click to talk with us
Darwin Team Trip Guys Package
There is something pretty special about being a part of something, right? You've stood by your teammates for the entire season, throughout the heroic wins, nail biting draws and the devastating losses. Regardless of the final score, you and your team deserve a celebration. It's time to make a toast to your incredible dedication, stellar sportsmanship and the world-class banter that was thrown in the changerooms. While you could mark the end of your season with a few drinks at your sports club or a night at your local pub, we've got something a little more exciting in mind. Pack your bags and round up the team because we're heading to Darwin! 
For the Boys Darwin is your comprehensive package and complete guide to unwinding after the season and building even stronger bonds for the year to come. We know how busy life can be during the year, and that's why we've gone ahead to pull together everything you'll need for an incredible time away. We've covered everything from accommodation and airport transfers to daytime activities and after-hours fun too. All you need to do is roll up to the airport, ready to have a good time. Here's a sneak peek of what you can expect from the For the Boys package.
Darwin Group Accommodation
Before we dive into all the fun stuff we've got planned for the team, let's check off one of the most important steps in booking any team trip – the accommodation! For the Boys Darwin includes three nights of accommodation in one of the city's hottest and most popular hostels. This venue is renowned as a hot spot for locals and travellers alike, promising all the facilities you'll need for a super comfortable and totally relaxing trip. After being picked up from the airport in your private transfer, we'll ensure you're dropped off at the door of the hostel and checked into your six-bed dorm but the friendly on-site team.
These smiling faces are not only on call to help make your experience as stress free as possible, but they've also got plenty of fun facts, locals-only secrets and top tips for you to make the most out of your trip away. Take the time to say G'day and they'll return the favour with more suggestions than you can handle! The beauty of this hostel is also that it provides a great mixture of common spaces and private areas, so that you can spend plenty of time hanging together, as well as have somewhere to retreat when you need to recharge your batteries. 
Read More: Darwin Group Accommodation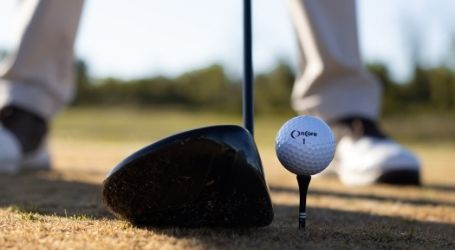 Golf Team Day
Golf is basically an Australian rite of passage. And thanks to Team Trips and our undying love of life's simple pleasures, you can enjoy the beauty of a day on the greens with your entire team. If you've never actually swung a club in your life, it's a relatively simple sport to pick up. The golfing gurus behind one of Darwin's top courses will give the boys a quick run through of what to expect, before giving you your own clubs for the day and the keys to a private golf cart.
We know just how competitive sporting teams can be, and that's why our top suggestion is to split the team into smaller groups and go head-to-head against each other. The friendly competition is bound to produce plenty of laughs – particularly aimed at the guys that might not have the skills they've been bragging about. Your package includes 9-holes, so you'll have plenty of time to enjoy the beautiful view too! You can also upgrade your golfing day and treat yourself to a full on spread of beers and pizza to celebrate your efforts back at the clubhouse.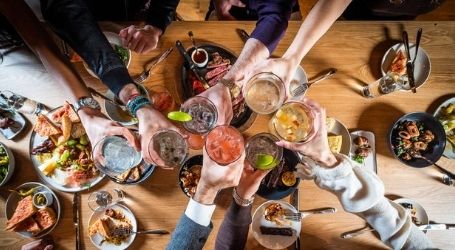 Group Dinners
Ask any team and they'll tell you the best way to bond is over a meal. We want your getaway to be as much about relaxing as it is about reflecting on the season that was and building stronger connections for an even better year to come. That's why we lined up not one but two group dinners during your time away. Kick things off on the first night with a three-course dinner. This is no standard pub feed, though. You can expect a seasonally rotating menu that showcases the world-class local produce and is designed to leave you feeling full – in every sense of the word!
To keep the good vibes flowing, we'll also throw in four standard drinks for every team member. That's four opportunities to make a toast to each other, what's not to love about that? Follow it up the second day with a two-course dinner that is just as delicious and fresh as the night before. Your second group dinner also comes with a house-drink on arrival, which will set the tone for an epic night to follow.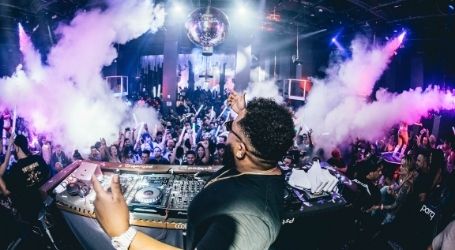 Nightclub Party Pass
Plenty of people know Darwin for it's beautiful scenery and ultra-Australian vibe, but far fewer realise that it's actually got a pumping nightlife culture too. The NT's capital is a place where you can head out for a few drinks with your mates, and end up rolling back home in the early hours of the morning. That's not to say it always has to be a huge and messy night. There are plenty of options to suit every taste, budget and style of partying. To help you make the most of your night out, Team Trips has tee-ed up a nightclub party pass, which means you can skip the line, forget about paying entry and make a bee-line to where we'd all rather be – the d-floor. 
BOOK YOUR EVENT WITH TEAM TRIPS AND RECEIVE FREE TEAM MERCHANDISE:
Your end of season Team Trip is no time for half measures. That's why Team Trips is getting each of you dressed in style with a FREE SINGLET of your choice! Complete with your team name, each player's names, the party date and location, and a FREE stubby cooler to match, you will be leaving no one in doubt that you're here to do some celebrating! They will be sent off to your organisers home beforehand, to ensure that you travel in style.
Our customer reviews
3rd time booking with Team Trips. Very easy to deal with.
- Paul K
Learn More