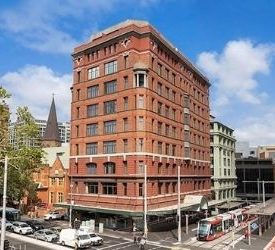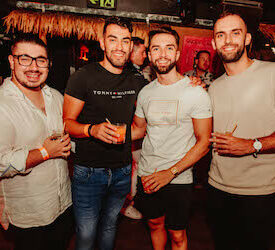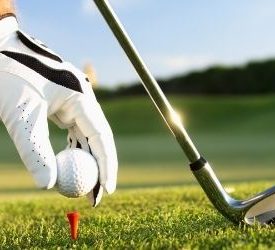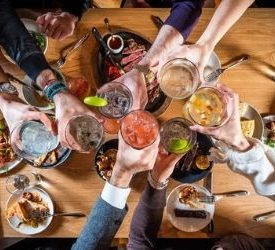 Sydney Package Inclusions
3 x Nights Backpacker Accommodation
Luxury Limo Airport and Activity Transfers
9 Holes of Golf
Golf Carts and Lunch Included
Two Course Group Dinner
Nightclub Entries (for all 3 nights)
$250 Bar Tab (Night 1)
Click to talk with us
Sydney Team Trip Guys Package
Team sports aren't always about winning. While most people probably start the season with their eyes on the prize, it's also about the mateship and team efforts that go into getting everyone through the year. Regardless of the outcome, every team deserves a celebration to acknowledge their hard work, dedication and commitment to each other. While you could just round everyone up for a few cold beers at your local, we've got something else in mind – an epic end of season getaway.
For The Boys Sydney is the ultimate package for any team looking to kick back with the whole gang and get to know each other a little better off the field. You can expect an action-packed three days of fun, with everything from airport transfers and accommodation to daytime activities and after-hours fun all taken care of. Without further ado, let's break down what you can expect from the For the Boys Sydney package.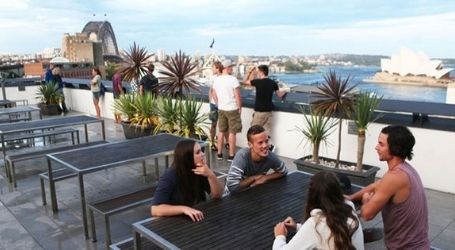 Backpackers Group Accommodation
When it comes to a sporting team getaway, it's essential to be away for just the right amount of time. Too short of a trip means you won't have the opportunity to get into full relax mode but too long and you might need a little bit of downtime to recharge your batteries. After putting together stacks of trips for teams across Australia, we've discovered that three nights is the sweet spot. And that's why we've gone ahead and booked you three nights accommodation at our favourite hostel in the city.
After being picked up from the airport in your private transfer, you'll be dropped at the doorstep of this whiz-bang venue and checked into your four or six-bedroom dorm. Following a run-through of the backpackers' accommodation facilities, the friendly staff will also be more than happy to share all their locals-only tips and tricks to making the most out of your time in the city.
Read More: Sydney Group Accommodation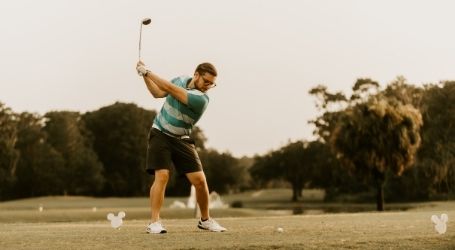 Golf Day - 9 Holes + Carts
The season might be over, but that doesn't mean you left your competitive streak behind with the final hooter. Instead of heading out on the field to give it everything you've got, it's time to swap your favourite sport for a hobby that's outdoorsy and active without being overly strenuous. Golf is the game for you! You'll be picked up from your hostel and dropped off at the world-class course just outside of the city. From there, it's a matter of hitting up the driving range and working on your technique – or just having a bit of fun.
You can even split your group into smaller teams and DIY your own competition to see who can walk the walk, and who is just all talk! All the equipment is included in your package, and there's a friendly team of golfing experts on-site that can run you through the basics of the game. What more could you want? Let's whip out those scorecards and prep your trash talk because this course is the best team test since your last grand final.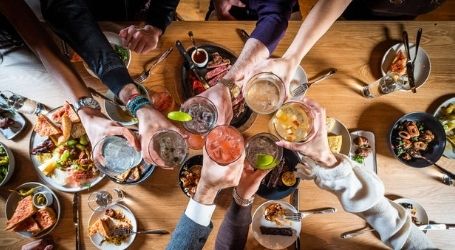 Group Dinner
During the busy season, it's often tricky to find time to bond outside of training and games. But when it comes to the end of the year, there is no better way to bring everyone back together than over a group dinner. And after a busy day out on the golfing greens, you'll be more than ready to refuel your system with a hearty spread of dude food. Your For the Boys Sydney package includes not one but two courses of absolutely delicious meals made using locally grown, freshly cooked and seasonally rotating produce.
To keep the good vibes flowing, we'll also throw in a complimentary drink on arrival so that you can make a toast to an even bigger season to come! We weren't kidding when we said that we don't do things in halves, so we suggest wearing your loosest pants and being prepared to take home a little extra luggage.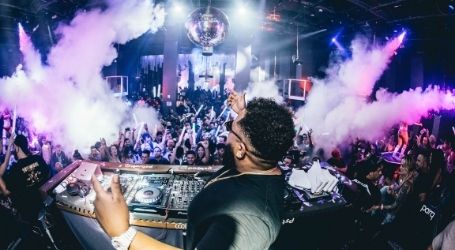 Nightclub Entries
Whether you wrapped up the season with a win or a loss, you've more than earnt your opportunity to let your hair down and have a bit of fun. What better way to let loose than with a night out on the town with all your teammates? We'll set the tone for an epic night by kicking things off with free entry into our favourite club in the entire city and lining up a reserved area for the team. Make the most of this expert bar team with your $250 bar tab, which is our way of giving you permission to try as many cocktails as you would like.
After tasting all the fruity, sweet and sour concoctions, it's time to hit up the dance floor and prove that you've got moves off the field too! And when you've proven that you've got what it takes? It's time to hit up the next club and make the most of your free entry there too! It might be the first time in a long time that you've been able to go out with all the boys and not need to worry about waking up for training the next morning!
BOOK YOUR EVENT WITH TEAM TRIPS AND RECEIVE FREE TEAM MERCHANDISE:
Your end of season Team Trip is no time for half measures. That's why Team Trips is getting each of you dressed in style with a FREE SINGLET of your choice! Complete with your team name, each player's names, the party date and location, and a FREE stubby cooler to match, you will be leaving no one in doubt that you're here to do some celebrating! They will be sent off to your organisers home beforehand, to ensure that you travel in style.

Please Enter Your Details To Get A Quote
Our customer reviews
3rd time booking with Team Trips. Very easy to deal with.
- Paul K
Learn More