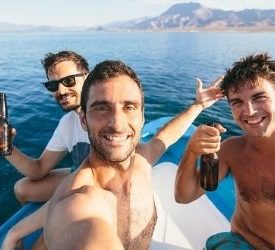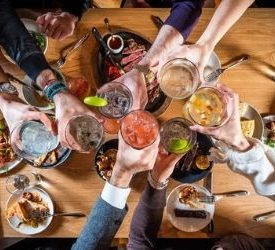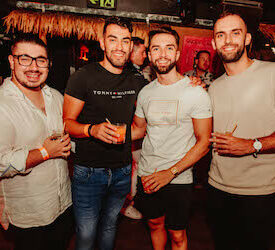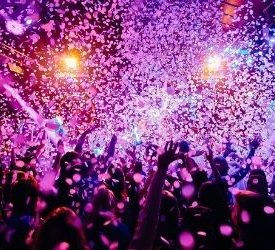 Brisbane Package Inclusions
3 x Nights Backpacker Accommodation
Airport Mini Bus Transfer
3 Hour Private Luxury Boat Charter
BYO Drinks and Food
Group Dinner Night 1 & 2 (Two Course Dinner)
Nightclub Entry for Nights 1, 2, & 3
Free drink on arrival
Click to talk with us
Brisbane Team Trip Mens Package
We've heard through the grapevine that you've got item one and two covered, but the third is where we come in. This activity reportedly releases more endorphins than scoring the winning point in the final minute of your Grand Final. When else, but at the end of the season, do you have the opportunity to relax with your teammates and actually bond off the field? This kind of getaway will not only give you all the chance to celebrate the season that was, it's also a time to build even stronger connections for the year to come.
For The Boys Brisbane is exactly what the doctor ordered. We've pulled together everything from large group accommodation and airport transfers to day and night team activities and drool-worthy food to ensure your holiday goes off without a hitch. Here is our essential line up that is guaranteed to get it right.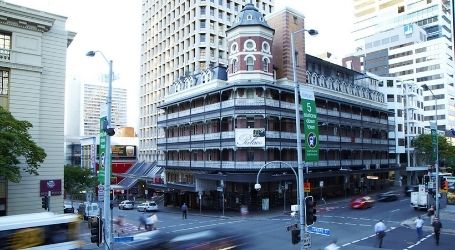 Backpackers Group Accommodation
The group chat is usually reserved for pre-game banter or training session reminders, but this is also where we suggest that you announce the accommodation of choice for your trip: a backpacker's hostel. Don't let the 'hostel' tag scare you away. These venues are actually perfect for travelling with a big group! Staying at a hostel means you've got the luxury of shared space to spend quality time together, as well as plenty of room to retreat when you need a little time to recharge your batteries too.
We particularly love this hostel because it's located right in the heart of the city which makes it a great base to access all your activities and all the amenities that you'll need during your time away. True to the reputation of a hostel, this venue is also run by one of the friendliest and energetic teams we've ever met. These staff members are full of creative ideas to help you make the most out of your time in the city, so we 100% recommend taking the chance to say g'day to these guys.
Read More: Brisbane Group Accommodation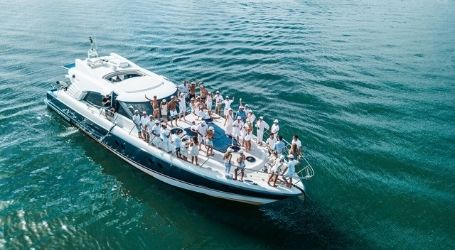 3 Hour Private Boat Charter
It's time to bust out your captain's hat lads because there's a boat party – ahoy! Your For the Boys Brisbane package includes 3-hours aboard a luxury boat on the Brisbane River. This experience is your chance to kick back, channel your inner Leonardo DiCaprio (minus the boating sinking part!) and swan about the deck like the true VIP that you are. Your journey down Brisbane's brown snake will feel as if you're travelling through Venice or New York and we're totally okay with that.
Let's be honest; there's nothing liking drinking your favourite bevvie, surrounded by all your mates while you're living it up on a 5-star boat. Bring your esky and stack it to the brim with plenty of drinks, because you're going to be making a toast to the season that was. If that doesn't sound like the ultimate team experience, we're not sure what does.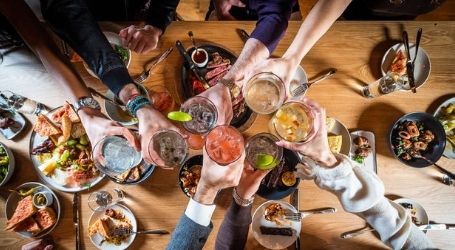 Group Dinner
It's no secret that sporting teams like a good feed. And after all your hard work, commitment and sacrifices this season, you've well and truly earnt this one. This is no quick feed at your local pub. We're talking a full-on two-course dinner, with all the crowd favourites. The chef behind this menu is 100% committed to going beyond all expectations to serve up a meal that you'll still be dreaming about in a few months.
It's just that good. Oh, and did we mention there was a free drink on arrival? After wining and dining your way through the first night, it's time to do it all over again the following day. Your second group dinner is another two-course affair, with incredibly fresh and tasty offerings. Both of these meals are your chance to refuel the system and treat yourself to all the goodies you skipped out on during the season. Did someone say dessert?!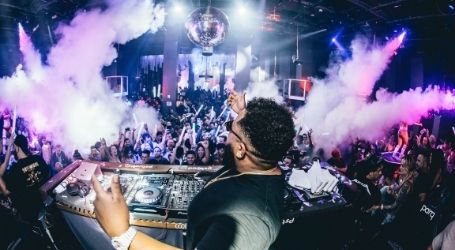 Nightclub Entries
To wrap things up, Team Trips will be giving you and your teammates the ultimate opportunity to kick back, relax and have a bit of fun together. Don your comfiest shoes and whip out your good shirt, we are hitting the town! Whether you won or lost your final game, you deserve to be treated like absolute superstars. That's why we'll be giving you free entry to three of our favourite Brisbane nightclubs, as well as a complimentary drink on arrival. These are no ordinary joints, though.
We've handpicked the best venues around the city to ensure you have the best time possible. As such popular destinations, you can expect dance floors that are absolutely heaving until the early hours of the morning, a killer line up of party rocking tunes and a crowd that is in search of a seriously good time
BOOK YOUR EVENT WITH TEAM TRIPS AND RECEIVE FREE TEAM MERCHANDISE:
Your end of season Team Trip is no time for half measures. That's why Team Trips is getting each of you dressed in style with a FREE SINGLET of your choice! Complete with your team name, each player's names, the party date and location, and a FREE stubby cooler to match, you will be leaving no one in doubt that you're here to do some celebrating! They will be sent off to your organisers home beforehand, to ensure that you travel in style.

Please Enter Your Details To Get A Quote
Our customer reviews
3rd time booking with Team Trips. Very easy to deal with.
- Paul K
Learn More