End of Season Specialists

Personal Itinerary for the Weekend
Group Accommodation Options
100's of Activities for Groups
Group Flights & Transfers
WELCOME TO NRL (FOOTY) TEAM TRIPS
After a year of hard work and dedication it's time to celebrate with your team mates with a team trip getaway. Here at Team Trips we know how to put on a show. Our ultimate crew will help you plan an epic trip away with your NRL team mates which will be an experience like no other. We can create packages tailored to your needs, so get looking now.
NRL Teams List
NRL Rules Summary
History of NRL
Brisbane Broncos
Canberra Raiders
Canterbury-Bankstown Bulldogs
Cronulla Sharks
Gold Coast Titans
Manly Sea Eagles
Melbourne Storm
Newcastle Knights
North Queensland Cowboys
Parramatta Eels
Penrith Panthers
South Sydney Rabbitohs
St. George Dragons
Sydney Roosters
Warriors
West Tigers
Rugby league games start with a kick-off as one team kicks the ball into the opposition half and then attempts to gain possession. The team that has possession of the ball attempts to move the ball up the field by passing and kicking it, and score a try in the opposing team's goal. 
Teams are filled with 13 players on each side, and are allowed four reserves on the bench. There are rules concerning how the ball must be passed and for how long teams are able to keep possession of the ball before it passes to their opponents. The field is a rectangular shape with a set of H-shaped posts at each end on the goal/try line. A match is 80 minutes long and consists of two 40 minute halves. Each team changes sides after half-time. 
BASIC RULES
The ball must be passed backwards by hand
Players can pass the ball as many times that they liked until one of them is tackled and held in possession
Teams have possession of the ball for six tackles
When tackled, the ball carrier plays the ball backwards by foot along the ground to a teammate behind them
Rugby league started in 1895 as the 'Northern Union' after clubs in North England broke away from the RFU. Club players wanted compensation for working class players for time away from work for rugby tours and injuries but the RFU refused, saying 'if men couldn't afford to play, then they shouldn't play at all'. Meanwhile in Australia and New Zealand the same thing was occurring with the New South Wales Rugby Union with players and supporters disheartened at the attitude of the rugby union officials. Rugbys popularity and success continued to grow but the increase for discontent was becoming obvious with people asking 'where was all the money going, and why couldn't some of it compensate the players for time off work or injuries?' This then started a rebellion for breaking away and starting a new set of ethics for paying players and adapting new rules which were played by the Northern Union of England.
MAIN INFLUENCERS OF THE SPORT
There were three main important figures who helped make the sport what it is today.
James J Giltinann (First secretary of the new league, a key component in establishing the new rugby code, and personally underwrote the Aus Rugby League Kangaroos team tour of England in 1908).
Victor Trumper (Renowned for cricket Trumper became a passionate supporter of the new game and attracted a wide audience to the new game and rules).
Henry Hoyle (Trade Unionist and Labour politician Hoyle was responsible for justifying the spilt from the Rugby Union.
With the support and influence of these three figures the sport continued to rise in popularity and attracted the attention of NSW Rugby Union player Herbert Henry 'Dally' Messenger
Herbert Henry 'Dally' Messenger: After being approached by Giltinan and Trumper in late 1907, he transferred to the newly formed Eastern Suburbs Rugby League Football Club. His supportive fan base quickly followed him to the new game and led the club to premierships in 1911, 1912 and 1913, alongside playing seven tests with the Australian League team, the Kangaroos.
CONTINUED HISTORY
With Messenger in their ranks in 1908, the NSWRL and QRL began to build club competitions that were able to provide injury benefits and financial rewards for working-class footballers.
At the end of the 1908 season both the first Kangaroos (League) and Wallabies (Union) toured Great Britain. The Wallabies were accused of being professionals by many in Britain. This attitude caught the attention of the IRB, who then announced the already poor allowances to rugby union players were to be further reduced. As a result, shortly after their return to Australia in 1909, more than half the Wallabies accepted contract offers to join rugby league.
The following season aw a visit to NSW, Queensland and New Zealand by the first ever 'British Lions' rugby league team. Attracting huge crowds wherever they played, the League authorities were able to build a firm financial base and becoming the preferred football code in Sydney, Brisbane and Newcastle, and establishing a hold in Auckland and Wellington (New Zealand).
Where as rugby union were failing to attract crowds and gate-money, it became a way of survival. While the effects of WW1 on rugby union further exacerbated their position, the 'rugby war' was over at the end of 1910.
From 1910 onwards rugby league became a cemented premier winter sport for NSW and Queensland, and maintained a strong following in New Zealand. Fast forward to 1950 which was both a triumphant and devastating year for Rugby League, with Australia winning The Ashes after 30 years of matches and the death of Rugby League founder, Giltinan.
For the first time in Australia's League history, the nation hosted the Rugby League World Cup in 1957, drawing in larger crowds that ever seen before. Home and away games were then introduced in the early 70's and interstate matches introduced in 1980 as the State of Origin series. By 2009 Rugby League was announced as the most watched sport on Australian televisions. Today, the Australian National Rugby League Grand Final is not only one of Australia's most popular sporting events but is also one of the largest attended sporting championship games in the world. Due to this, it has been regarded as the world's elite rugby league championship.
Sport FAQs
How many players on a team?
Teams are filled with 13 players on each side, and are allowed 4 reserves on the bench.
How long is a match?
A game is 80 minutes long, consisting of two 40 minute halves.
What equipment is used?
Boots
Mouth guards
Head guards
Protective equipment
Football
NRL 🏉 Destinations
Australia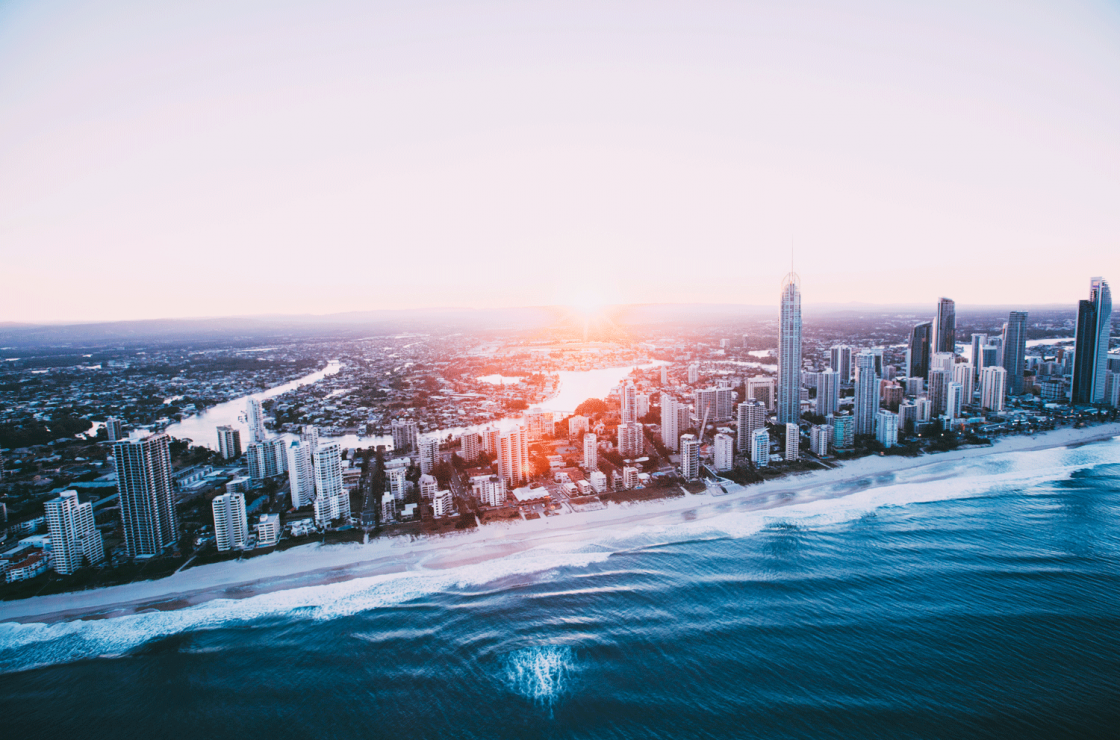 New Zealand