End of Season Specialists

Personal Itinerary for the Weekend
Group Accommodation Options
100's of Activities for Groups
Group Flights & Transfers
WELCOME TO GOLF TEAM TRIPS
It's time to celebrate all the years achievements with a Golfing trip getaway! The Team Trips crew is here to help you and the team have a fun getaway in some of the best locations across Australia. We will help you plan and execute the ultimate trip away, so you can kick your shoes off and leave the hard work to us! You deserve it.
Top Golfers
Golf Rules Summary
History of Golf
Tiger Woods
Adam Scott
Dustin Johnson
Jon Rahm
Webb Simpson
Jason Day
Rickie Fowler
Jordan Spieth
Tyrrell Hatton
Patrick Cantlay
BASIC RULES:
Golf is game where a small ball is struck with a club from a prepared area also known as the "teeing ground" aiming for the second prepared area. That seconds prepared area has a hole in it for ball to go in known as the "putting green". The overall object of the game is to get your ball from the teeing ground to the putting green in the fewest possible number of strokes. A usual round of golf consists of playing 18 holes of golf and with short and leisure games being 9 holes.
To play golf you'll need a set of golf clubs and balls, your local club or driving range and any other equipment you want to include to aid your play (golf bag, buggy, tees, golf shoes, gloves, etc).
3 IMPORTANT RULES TO REMEMBER:
Play the course as you find it (don't cut down any branches or obstacles in your way, try and find a way around or through it)
Play the ball as it lies (where it ends up after you hit it)
And if you can't do either, play what is fair (you can't hit a ball out of a lake, so place it close to where it fell in)
GOLF CLUBS:
Woods: Designed for shots from the tee or long fairway shots. It provides the least height but the greatest distance.
Hybrids: Hybrids fit between the woods and irons and are often described as 'rescue' clubs.
Irons: Numbered 1 – 9 the low numbered clubs are built for distance and the higher  numbers are for shorter shots.
Wedges: Designed for even shorter higher shots out of bunkers or shots close to the green
Putters: Come in a variety of styles but all have a flat face to help the ball roll across the green.
PENALTY AREAS:
Penalty areas are described as bodies of water or other areas where a ball is often lost or unable to be played. If a ball is hit into a penalty area you may play the ball as it lies or:
play another ball from the same place the original ball was last played (taking a one stroke penalty)
drop a ball within one club length of a point behind the penalty area (taking a one stroke penalty as well)
or you may drop the ball two clubs length where it last crossed the margin of the penalty area
The modern game of golf originated in the 15th century in Scotland, however, the game's ancient origins are unclear and much debated. Some historians trace the sport back to the Roman game of paganica, in which participants used a bent stick to hit a stuffed leather ball.
Other historians believe chuiwan, a chinese game played between the eighth and fourteenth centuries was the beginning of the game of gold we know today. The first written record of the modern game of golf is James II's banning of the game in 1457. James IV lifted the ban in 1502 where he became a golfer himself, with golf clubs first recorded in 1503-1504. In 1764, the standard 18-hole golf course was created at St Andrews when members modified the course from 22 to 18 holes.
There are several ideologies for the earliest golf game played in Australia. One source suggests that golf was played in 1839 at Grose Farm, which is now a part of Urban Sydney. The NSW Golf Club and Grose Farm were the first golf clubs and golf courses in Australia. The oldest continuous surviving club is believed to be The Australian Golf Club in Sydney. Other historical evidence of golf is hard to find and there isn't a lot of information to show how it grew into the sport we know it as today. 
Sport FAQs
How long does a game last?
A round of golf on average is expected to take about 4 hours.
How many people on a team?
A golfing team can rage from one single golfer to four players on a team.
What equipment is used?
Golf clubs
Golf balls
Tees
Ball markers
Gloves
Golf ⛳ Destinations
Australia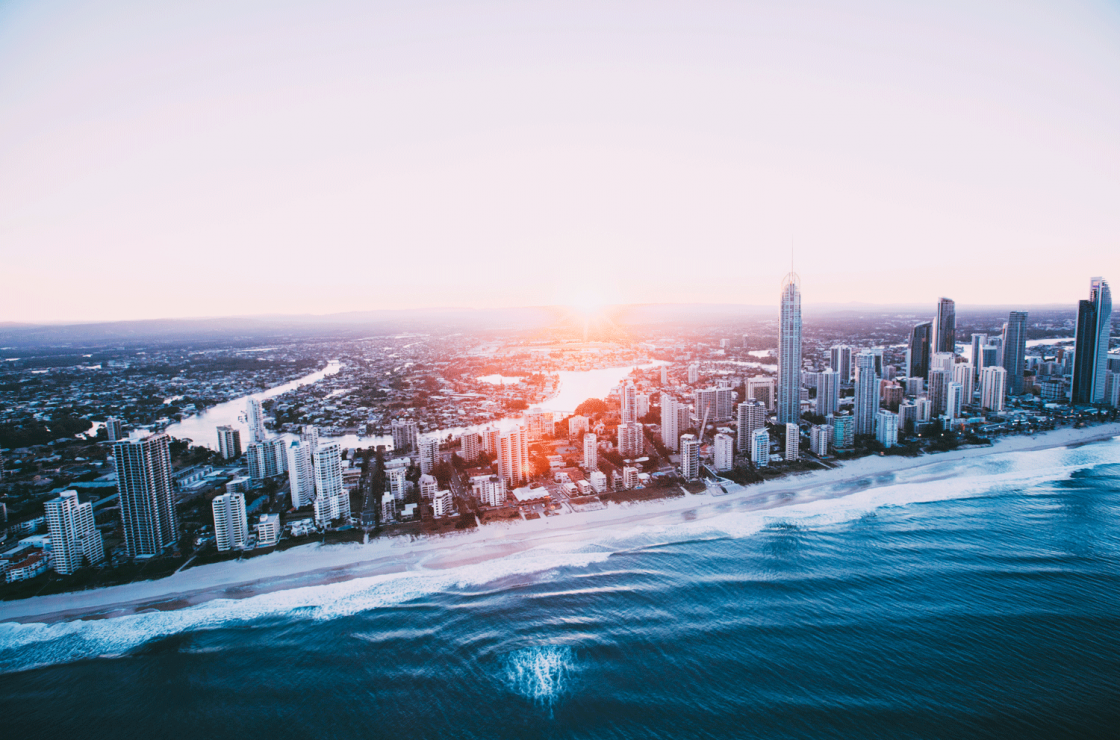 New Zealand