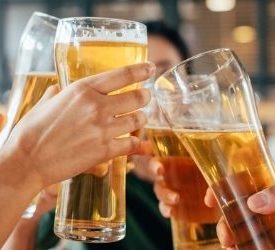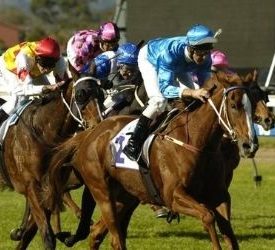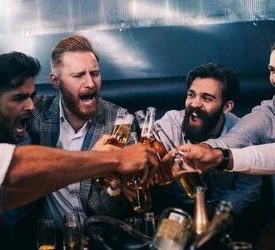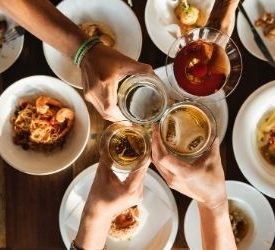 Adelaide Package Inclusions
3x Nights Hostel Accommodation
Return Transfers
Racecourse Entry
3x Group Dinners
3x Nightclub Entries
Click to talk with us
Adelaide Team Trip Guys Package
There is nothing quite like the bond shared between teammates. After standing by each other for an entire season and giving it absolutely everything you've got every single week, you probably all feel more like brothers now than you do just fellow team members. It's not something that your non-sporty friends will understand – but we get you! And after the busy season together, we reckon it's time for a celebration. Whether you came out on top or didn't quite get the points you were looking for, you've earned this one boys. There is no better way to wrap up your season than with a team getaway to Adelaide.
The younger sibling of Australian capital cities, Adelaide might just be our favourite and most underrated city. Especially for a sporting team. To make your job even easier, we've pulled together an entire package that will ensure you and the lads have a once-in-a-lifetime experience. From accommodation and airport transfers to horse racing and nightclubbing, we've got something lined up for everyone. Let's take a look at what you can expect.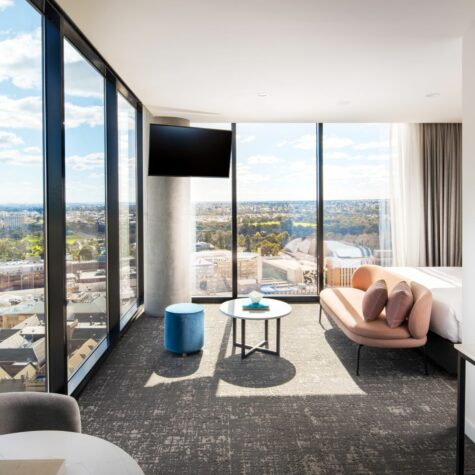 Adelaide Group Accommodation
While the end-of-season trip is an opportunity for you to hang out with the boys and have some quality time together, it's also a great time for you to slow down and recharge your batteries. That's why it's super important to find the right accommodation for your time away. Your For the Boys Adelaide package includes three nights of accommodation at one of the city's top backpackers.
Our team will pick you up from the airport in a private transfer and drop you off at the centrally located hostel, where you'll be checked into your 10-bed dorm by the ultra-friendly staff. These smiling faces are not only on-call to ensure you've got absolutely everything you need for your time away, they're also brimming with local tips and tricks to help you make the most of your trip. The venue itself boasts great facilities, with the perfect mix of common spaces for you to enjoy some bonding time, as well as quieter spaces for you to retreat when you need a bit of a break.
Read More: Adelaide Group Accommodation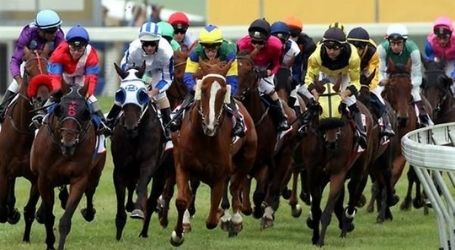 Horse Racing
Giddy up boys, we've found Adelaide's greatest attraction that you probably didn't even know existed. As if your excitement levels weren't already bursting, we've lined up a mandatory boy's trip must-do – a day at the races. Dust off your cufflinks and pop on down to the track to join the city's fashionistas, sports elite and all-round party goers. This exceptional course just out of the CBD is proud to be the state's largest premier racing club, with jockeys, racing lovers and trainers from across the country flocking to the site all year round to catch the world-class selection of races.
Like any good day out at the races, it's not just about the actual horses. You can also expect some delicious food, wonderfully tasting food and a peak-party vibe. It's an event that offers something for absolutely everyone. Because who wouldn't want to spend a day in the sun, with a spritz in one hand and a winning ticket in the other?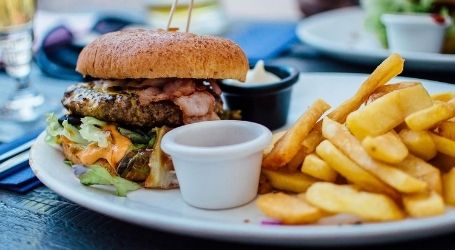 Group Dinners
Nothing says team bonding like a good feed. You've stood by each other through the heroic wins, the nail-biting draws and the devastating losses, and you've left everything you've got on the field. It sounds like you've well and truly earned this feed. True to our reputation of going well and truly beyond the norm in everything we do, we don't like to settle for average with our dinners. That's why you can expect not one, not two but three group dinners on your trip away.
These meals are no pub-standard meal, either. You can expect a two-course, mouth-watering selection of Adelaide's freshest produce, cooked by some of our favourite chefs in the entire city. By offering a seasonally rotating menu, we can promise you a meal that you'll still be dreaming about next year. To top it all off, your two-course meal will be served with you bevvie of choice. This is the ideal opportunity to make a toast to the season that was and set your eyes on an even bigger year to come.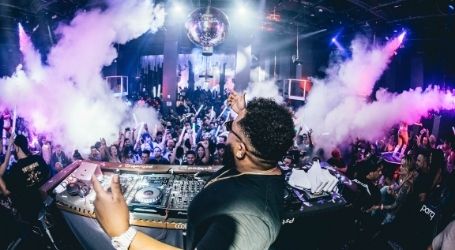 Nightclub Entry
After some great team bonding around the dinner table, it's time to get to know each other just a little bit more. Chuck on your comfiest shoes and bring your a-game, because we're hitting the town. To help set the party tone, we've organised free entry into some of our favourite nightclubs around the city. These venues are the place to be if you're looking for a good time, a tasty cocktail or a grooving d-floor. If you're not much of a party animal, we've also handpicked the clubs to ensure you've got plenty of room to hang out on the lounges and chill out with your teammates. It's a win-win for everyone involved!
BOOK YOUR EVENT WITH TEAM TRIPS AND RECEIVE FREE TEAM MERCHANDISE:
Your end of season Team Trip is no time for half measures. That's why Team Trips is getting each of you dressed in style with a FREE SINGLET of your choice! Complete with your team name, each player's names, the party date and location, and a FREE stubby cooler to match, you will be leaving no one in doubt that you're here to do some celebrating! They will be sent off to your organisers home beforehand, to ensure that you travel in style.

Please Enter Your Details To Get A Quote
Our customer reviews
3rd time booking with Team Trips. Very easy to deal with.
- Paul K
Learn More