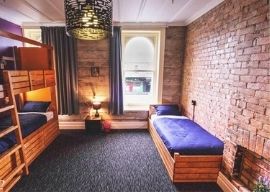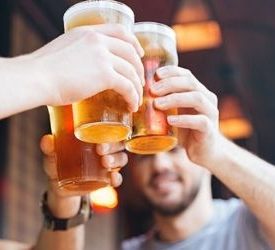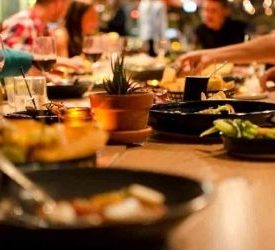 Auckland Package Inclusions
2 x Nights Hostel Accommodation
Bike Pub Crawl
Lad's Brewery package
2 x Group Dinners and drinks
3 x Nightclub entries
Click to talk with us
Auckland Team Trip Boys Packages
When you're in a team, it's more than Saturdays are for the boys – the whole season is for the boys! After training and playing together all year, you've built bonds that make you more like brothers than just teammates now. It's a special feeling that only guys in a team will understand. But we get you! And we think it's worth celebrating. Whether you came out on top of the ladder or you didn't quite get the ranking you were hoping to achieve, you've given it your all. While you could round the lads up for end-of-season drinks at your local pub, we've got something else in mind.
We've gone ahead and organised a team getaway to the one and only Auckland. This trip is not just an opportunity to chill out and relax together, it's also the perfect time to get to know each other a bit better off the field. It's during times like this that you'll build even stronger bonds, which sets you up for another great season to come! For the Boys Auckland looks after everything from airport transfers and accommodation and daytime fun and after-hours celebrations. With everything under control, your only job is to sink into holiday mode and enjoy the trip with your teammates!
Group Accommodation
Accommodation is one of the most important considerations for any good trip away with your teammates. It's super essential to have somewhere comfortable, conveniently located and safe to retreat at the end of the day, so that you can recharge your batteries for another big day to follow! Arriving on your return airport transfer, you'll be checked into your 8-dorm hostel by the super friendly on-site staff. This backpacker accommodation is going to be your home base for the next two nights, and it provides all the facilities and amenities you need for an epic time away. After checking in and finding your way around the joint, we suggest stopping by the reception for a chat with the team behind the desk. These guys are jam packed with locals-only knowledge, which they'll be more than happy to share with you. With their insight, you're guaranteed a one in a lifetime experience in Auckland.
Read More: Auckland Group Accommodation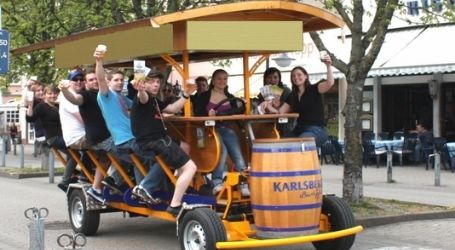 Bike Pub Crawl
Bar hopping is fun and stuff, but you know what kinda sucks? Having to make your way between the venues. Whether it's trying to navigate a complex, foreign public transport or system or getting your step count up by walking from place to place, the in-between part of a pub crawl is definitely the most overlooked part of the night. But there is no need to complain about blisters or hopping on the wrong bus anymore. Nope! We've lined up the world's greatest invention since sliced bread: a bike pub crawl! The beercycle is the latest and greatest way of getting around town. It's basically a bike that fits the entire team so you can use your pedal power to cycle between pubs. Thanks to this handy vehicle, you can visit up to six Auckland bars or pubs in just two hours!! While there is no booze allowed on board, there are plenty of good drinks to be tasted at the venues along the way. The cycle also gives you a great chance to get chatting with your teammates, and discover what makes them tick outside of the world of sport!
Group Dinner
No trip away with the boys is complete without a group dinner. There is something special about sitting down together over some good food and a few delicious bevvies. We'd say it has to be one of the best times for solid team bonding too! After hearing from players across the world how much they enjoy team dinners, we've organised not one, not two but three group meals on your trip! We'll kick things off with the crowd favourite – the brewery package! Your lads crafternoon is jam packed with locally brewed beer, seriously tasty spreads of dude food and all the good vibes. Follow it up the next night with a burger and pint at one of our favourite joints in the entire city. We're willing to bet that this might be the best burger you've ever tasted, so you're not going to want to miss out on this one. Just when you thought it couldn't get any better, we'll wrap things up with a two-course dinner for the entire gang. The seasonally rotating selection of main meals showcase an incredible range of fresh produce and creative culinary skills. Finish the night with the dessert of your choice and a drink on the house, because you've earned it.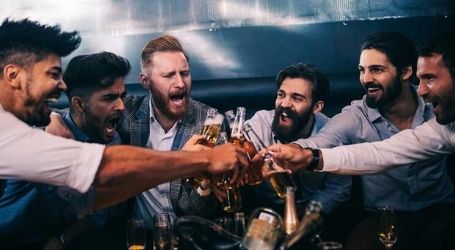 Night Club Party Pass
It's time to let your hair down and strut your stuff on the dance floor with a nightclub party pass. This hook-up means you can skip the line and forget paying entry at the hottest clubs in Auckland. Instead, you can make a beeline for the bar, where the expert bartenders will be ready and waiting to whip up your drink of choice. With a bevvie in hand, it's time to show us what you've got on the dancefloor and prove you've got moves off the field too. The clubs also have plenty of tables, chairs and lounges scattered around the venue so that you can kick back and laugh at your teammates that think they've got the moves.

Our customer reviews
3rd time booking with Team Trips. Very easy to deal with.
- Paul K
Learn More