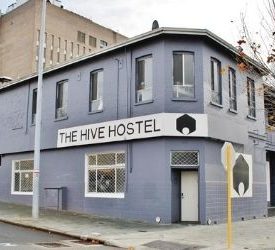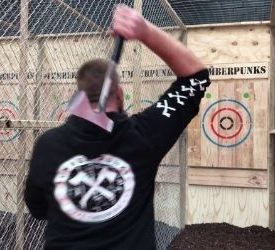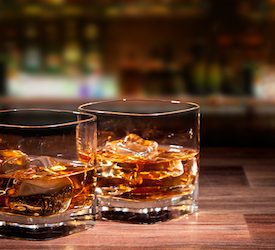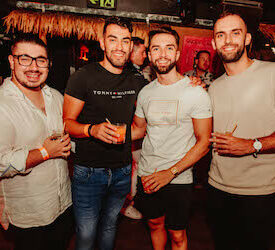 Perth Package Inclusions
3x Nights Hostel Accommodation
Return Airport Transfers
Axe Throwing Session
Whiskey Tasting
Group Dinner
Pub Crawl
2x Nightclub Entries
Click to talk with us
Perth Team Trip Mens Packages
There is a special connection that only boys in a sporting team will understand. After standing by each other for an entire season and giving it everything you've got on the field, you're all probably more like brothers now than you are just teammates. And that's something that deserves to be celebrated – regardless of the final score. There is no better way to debrief from the season and set your eyes on an even bigger year to come than with a team getaway.
Our travel planners have taken all the hard work away so that you and your teammates can sit back, relax and enjoy your time together. Your For the Boys Perth packages covers absolutely all the essentials for an epic trip, including everything from accommodation and airport transfers to action-packed activities and nightlife to keep you entertained. The cherry on top is that this time will give you an opportunity to get to know each other a little better off the field and build even stronger connections for next year. Here's a sneak peek of what you can expect.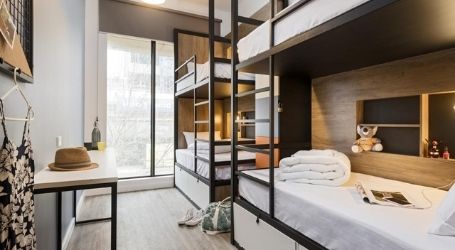 Group Team Accommodation
Team Trips has stacks of experience organising end of season trips for thousands of teams all over the country. During our time in the industry, we've learnt that accommodation is one of the most overlooked but essential steps in planning the perfect trip. To give you the peace of mind that you'll have somewhere to rest your head at the end of a busy day, your For the Boys Perth package includes three nights of accommodation in one of the city's most popular hostels. After being picked up from the airport in your private transfer, you'll be greeted by the super friendly and ultra-knowledgeable team, and checked into your six-bed dorm with an ensuite. The beauty of staying here is that the hostel gives you plenty of common spaces to hang out with the rest of the team, as well as some quieter zones for when you need to recharge your batteries. This backpacker accommodation also offers all the facilities you'll need for your time away, which means you can focus all your energy on having an epic trip!
Read More: Perth Group Accommodation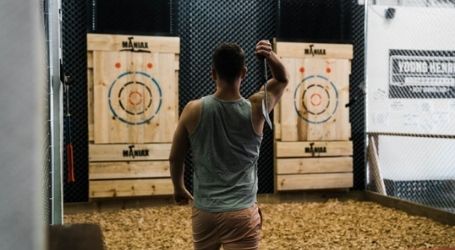 Axe Throwing
The satisfaction of landing your first axe in a target is one of life's most primal joys. It's up there with winning a grand final, scoring a new PB or being selected for your dream team. It's also not bad for testing out who has the best skills in your team and letting out any built-up energy from the season. The concept is so simple, and that's probably why it's so popular. "Ax Pert" coaches will meet you at the purpose-built venue, with all the quality equipment you need to get started. After running through the basics, you'll quickly learn this is a sport that rewards technique over just pure strength. Once you've mastered the movement, you'll be let loose on the throwing field. This is where the real fun begins! Stand behind the line and toss your axe towards the target. Just like your nights playing darts at the local pub after a game, you'll score points based on how close your axe lands to the centre of the target. Despite what any sporting team tries to tell us, you can't get rid of your competitive streak that easily. That's why we suggest splitting the gang into small groups and going head-to-head against each other. The winners are the team that scores the highest number of points during the game. Whether you win or lose, it's a sport that everyone can get behind.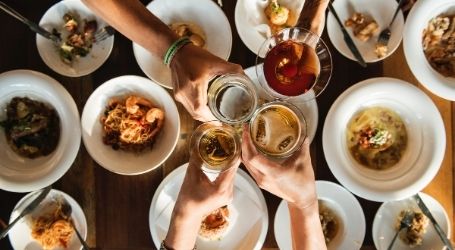 Group Dinner and Whiskey Tasting
While the end of season trip is an opportunity to unwind and relax after the busy year, it's also a chance for the team to get to know each other a little better off the field. And nothing brings a group together like a dinner! Round the boys up and get ready to refuel your systems after a big day of axe throwing with an absolute drool-worthy spread of dude food. Imagine feasting on beef and pork sliders, before overindulging in a spread of perfectly cooked and ultra-fresh fish and trips. It's a dream come true! With all that food on offer, you're going to need something to wash it all down with too. Cleanse your palette with a whiskey tasting session, including a selection of locally brewed names. The team serving up these delicious drinks are practically overflowing with knowledge when it comes to the drink that we all love so much – so you're guaranteed to leave with a whole new appreciation for the art form of distilling!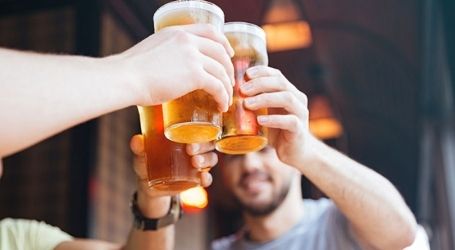 Pub Crawl
While you could celebrate the end of your season with a few cold bevvies at your local pub – we've got something else in mind. Give your teammates the ultimate excuse to truly sink into a holiday mode with a pub crawl through Perth's biggest and best local joints. These venues are known for serving up an ever-changing selection of local and international drops, as well as a killer selection of wines, cocktails and spirits. This is the ideal time to make a toast to each other and acknowledge the hard work and commitment you've all shown this year.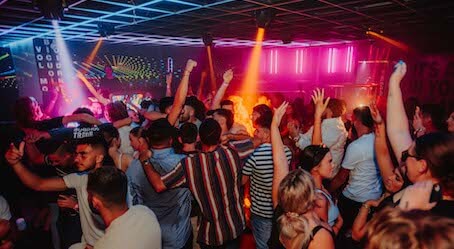 Nightclub Entry
Just when you thought it couldn't get any better, we've got one more surprise for you. At Team Trips, we've gone ahead and arranged free entry into some of the hottest nightclubs in all of Perth. Skip the line and make a beeline for the bar, before heading over to the dance floor to show off your moves. You might be a gun on the field, but have you got what it takes in the dance department too? If you've got a few low key and more laid back players in the team, there's also plenty of couches, tables and chairs scattered around the venues so that they've got somewhere to sit while they laugh at you trying to do The Worm.
BOOK YOUR EVENT WITH TEAM TRIPS AND RECEIVE FREE TEAM MERCHANDISE:
Your end of season Team Trip is no time for half measures. That's why Team Trips is getting each of you dressed in style with a FREE SINGLET of your choice! Complete with your team name, each player's names, the party date and location, and a FREE stubby cooler to match, you will be leaving no one in doubt that you're here to do some celebrating! They will be sent off to your organisers home beforehand, to ensure that you travel in style.

Please Enter Your Details To Get A Quote
Our customer reviews
3rd time booking with Team Trips. Very easy to deal with.
- Paul K
Learn More