Are you planning an epic end-of-year team trip and searching for the perfect large group accommodation on the vibrant Gold Coast? Look no further! We at Team Trips have curated an array of accommodation options, catering to your team's preferences, from fancy luxury to budget-friendly self-catering alternatives. Let's dive into the realm of large group accommodation, ensuring an unforgettable stay for your team. Here on the Gold Coast, we understand the importance of comfort and variety when it comes to accommodating larger groups. Our wide range of options caters to diverse group sizes, special requirements, and budgets. Whether you're seeking 1, 2, 3, or 4-bedroom apartments, or perhaps backpacker/hostel accommodations, affordable luxury stays, or self-catering options – we have it all.
Gold Coast Group-Friendly Penthouses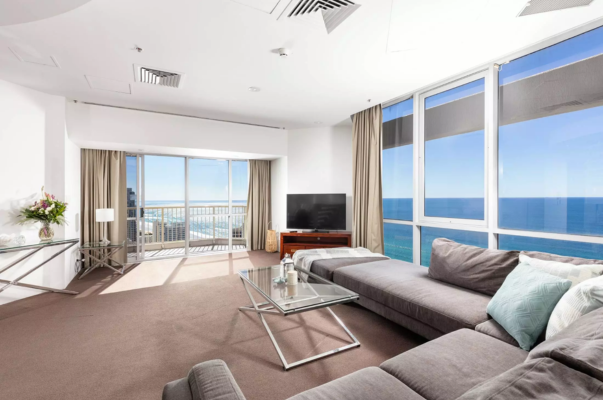 For those seeking a touch of luxury and style, our Gold Coast group-friendly penthouses are the ideal choice. These penthouses boast spacious kitchens, modern appliances, and expansive entertaining areas, providing the perfect backdrop for your team's relaxation and bonding. Bask in gorgeous ocean views from wide balconies and unwind in in-room spas available upon request.
Gold Coast Group-Friendly Apartments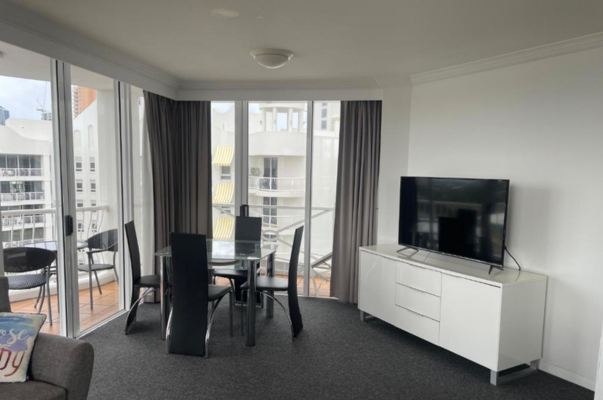 Our range of apartments is perfect for sports teams celebrating their victories. With 1, 2, and 3-bedroom options, these apartments offer a comfortable space for team bonding. Each teammate gets their own room, ensuring a good night's sleep before another day of exciting adventures.
Gold Coast Group-Friendly Houses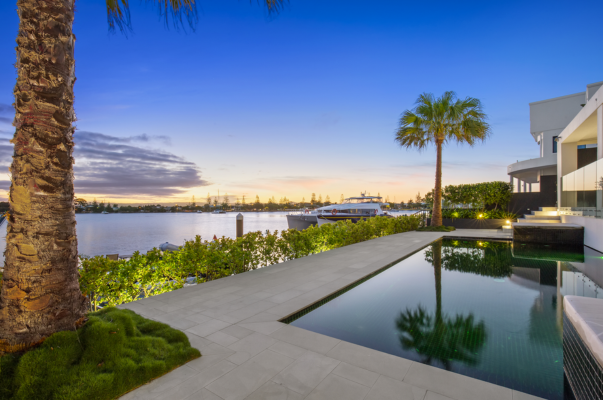 Why settle for an apartment when you can have an entire house for your team? Our ultimate group house, accommodating up to 15 people, is situated in a prime location on the Gold Coast. Enjoy the privacy and space of a house, complete with beautiful water views and convenient proximity to Surfers Paradise.
Gold Coast Sub-Penthouse Accommodation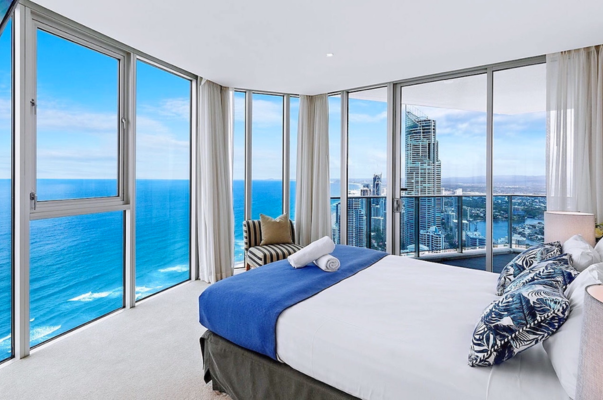 For teams that prefer a little luxury, our three-bedroom sub-penthouse is the perfect choice. Featuring multiple living areas, spacious bedrooms, and modern amenities, this sub-penthouse guarantees a luxurious stay. Revel in the spa bath, ocean views, and fully equipped kitchen, setting the stage for a stylish celebration.
Gold Coast One and Two Bedroom Apartments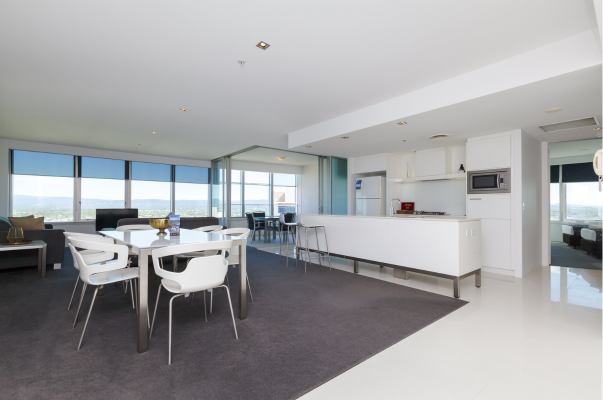 If your team values comfort and ample space, our two-bedroom apartments are an excellent choice. Ideal for post-adventure recovery, these apartments offer large living areas, fully equipped kitchens, and various amenities. Choose from 2 to 4.5-star options, ensuring a comfortable home base for your team.
Gold Coast Budget Accommodation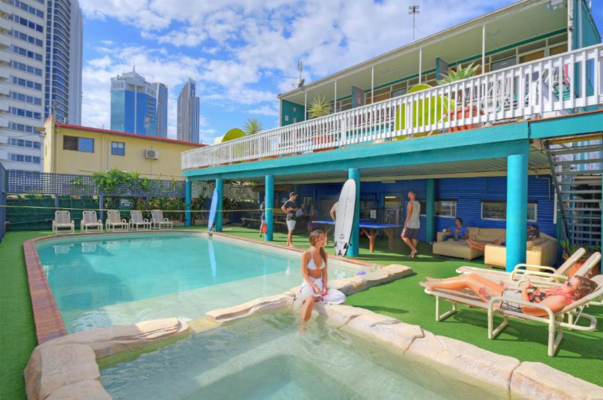 For teams focused on fun activities and adventures, our budget accommodation options are the perfect fit. Enjoy the lively surroundings, knowing you'll return to a comfortable bed after an action-packed day. Our budget-friendly options are perfect for larger teams seeking a shared hostel experience.
Planning a team trip to the Gold Coast has never been easier. We cater to all preferences, ensuring a fantastic stay for your team. Whether you prefer luxury penthouses, comfortable apartments, private houses, or budget-friendly options, Team Trips has you covered. Book in advance to secure the perfect accommodation for your team, and get ready for an unforgettable Gold Coast adventure!