The Gold Coast is one of the best destinations for team trips in Australia, offering a variety of attractions to make your getaway unforgettable. There's glitz, glamour, nightclubs, and amazing shopping centres. There are the world-famous theme parks, and of course the golden lines beaches to get your tan on. These are only a few of the many great reasons to visit the Gold Coast on your team trip. 
Here at Team Trips we have a Gold Coast team package that everyone will love, and you can even build your own! The team will love all the attractions this amazing city has to offer. Here are some of the very best attractions and experiences! 
Theme Parks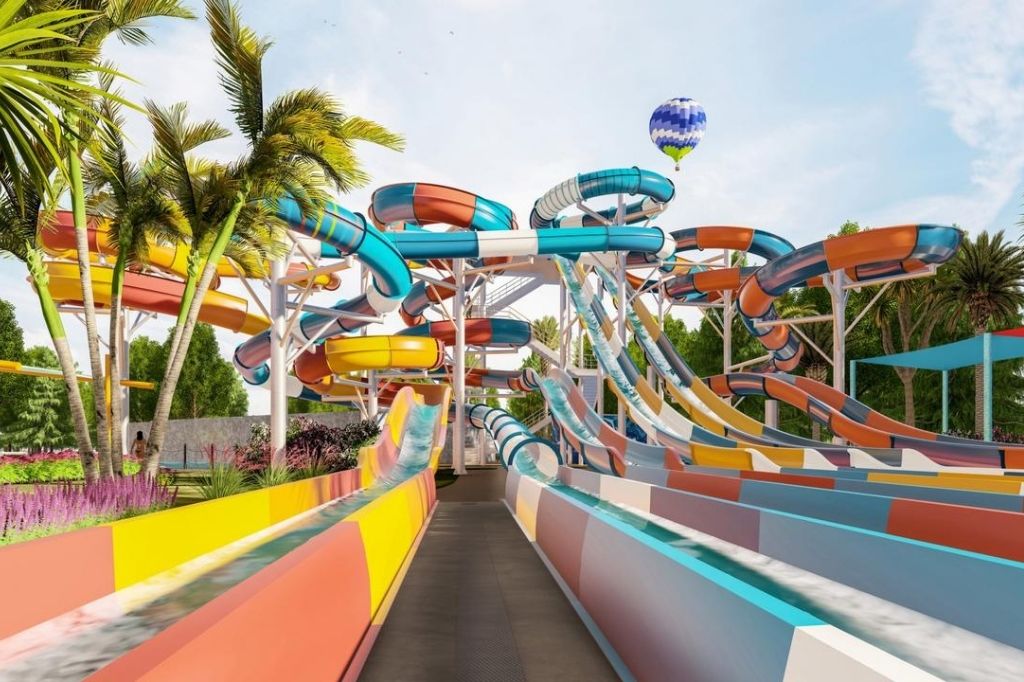 The Gold Coast is home to four of the world's biggest and most famous theme parks. There's Dreamworld, Australia's biggest theme park with over 40 rides and rollercoasters and it's own waterpark Whitewater World right next door so you can have the best of both worlds! There's also Warner Bros Movie World, Australia's "Hollywood on the Gold Coast". Wet n Wild is a water slide lover's paradise and Seaworld is home to some of the most amazing aquatic animals and attractions. There is something for everyone at the Gold Coast theme parks! 
Pacific Fair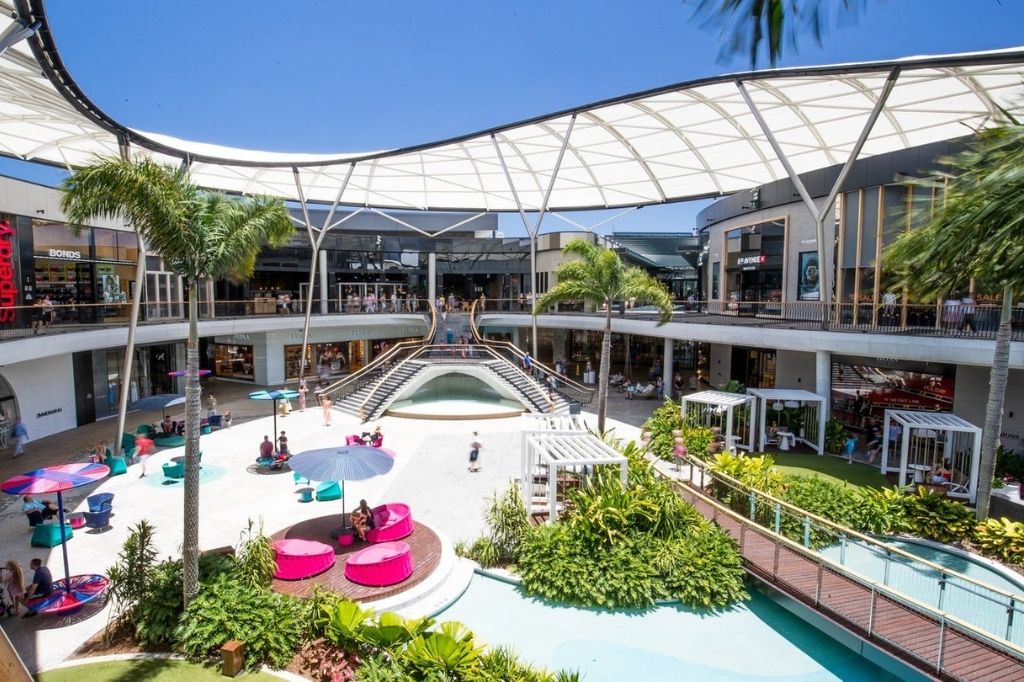 Pacific Fair shopping centre, located in the heart of Broadbeach, is the largest shopping centre in Queensland and is home to some of the best clothing and beauty stores. Whether you're after luxurious stores like Gucci and Louis Vuitton, or just like browsing in Target and everything in between, there is something to keep everyone happy. If you start to get tired from all the walking there is an amazing food court with all the foods you could ask for. Be sure to shop till you drop! 
Surfers Paradise Nightlife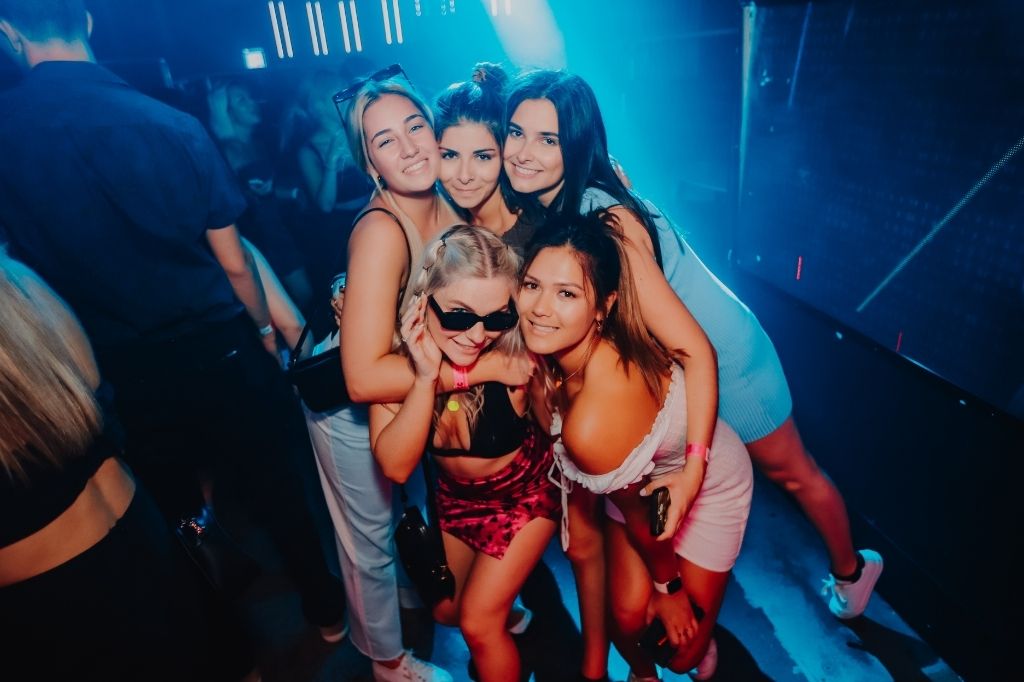 Surfers Paradise is known for its party nightlife, and is home to some of the best nightclubs and bars. If you love loud music and partying on the dance floor this will be your element. With nightclubs such as Retros, SinCity, The Bedroom, Asylum and more, you will be in party central! Now's the time to let your hair down and celebrate the sporting season. 
Q1 Skywalk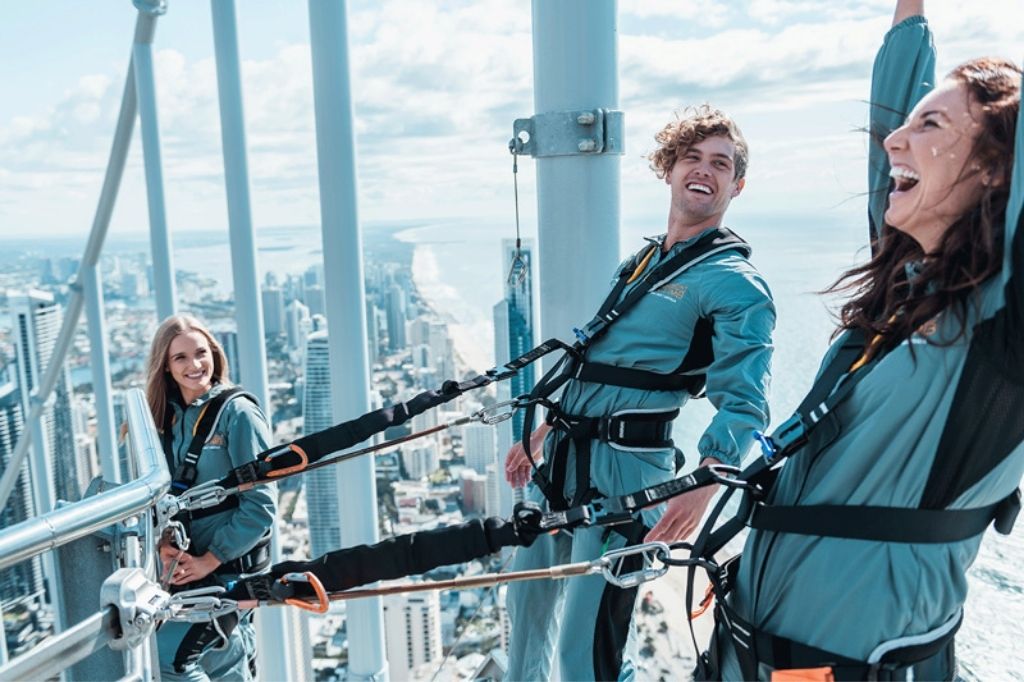 Q1 is the tallest residential resort tower in Australia, standing 230 metres high. You can check out the unbeatable 360-degree views of the Gold Coast with a visit to the SkyPoint Observation Deck.  This is sure to get the adrenaline pumping! It is a once in a lifetime experience allowing you to capture the greatest views of the Gold Coast and memories you will hold onto forever. 
Tamborine Mountain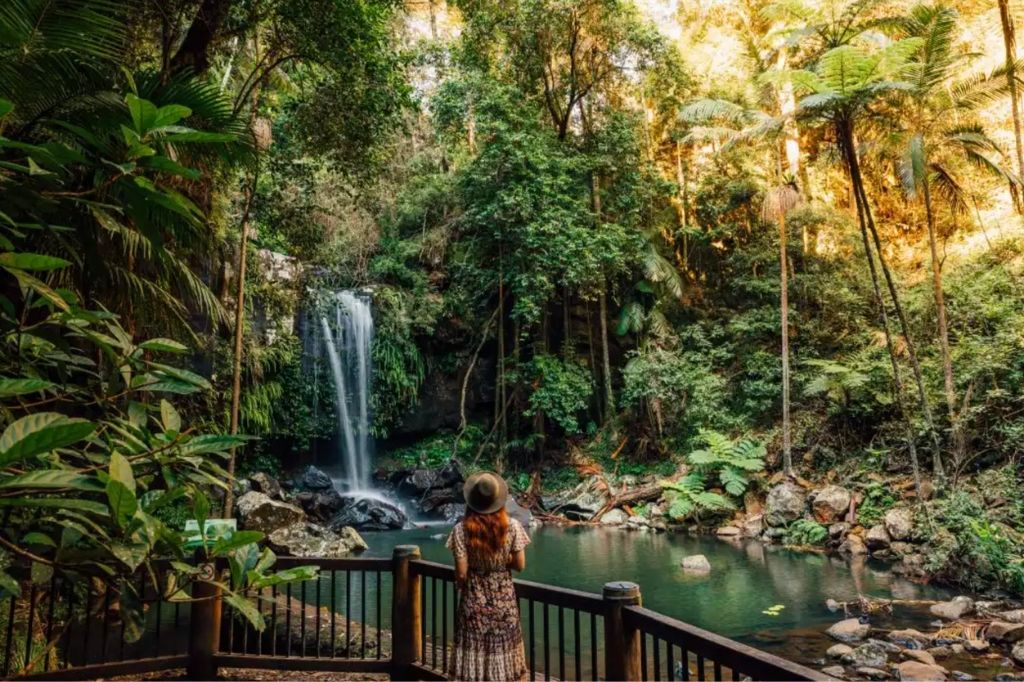 Tucked away in the Gold Coast hinterland, Tamborine Mountain is a quirky village that the team will love! Surrounded by remarkable views this place has plenty more to offer. From gift shops, bush walks, great food and a brewery, it will be a great team bonding experience. 
Surfing Lessons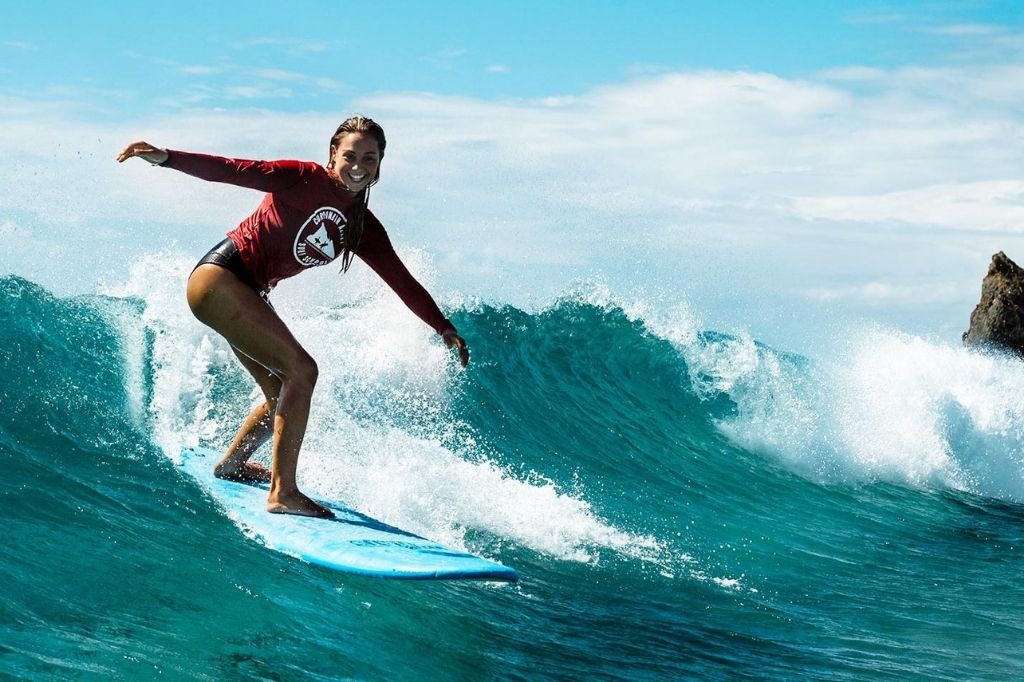 The Gold Coast is home to some of the best beaches and is a paradise for surf lovers. Take a plunge into the deep end and book the team some surfing lessons! It is a fun activity that will bring the team closer than ever. There are options to suit all skill levels and group sizes so get to it! 
Jet Boating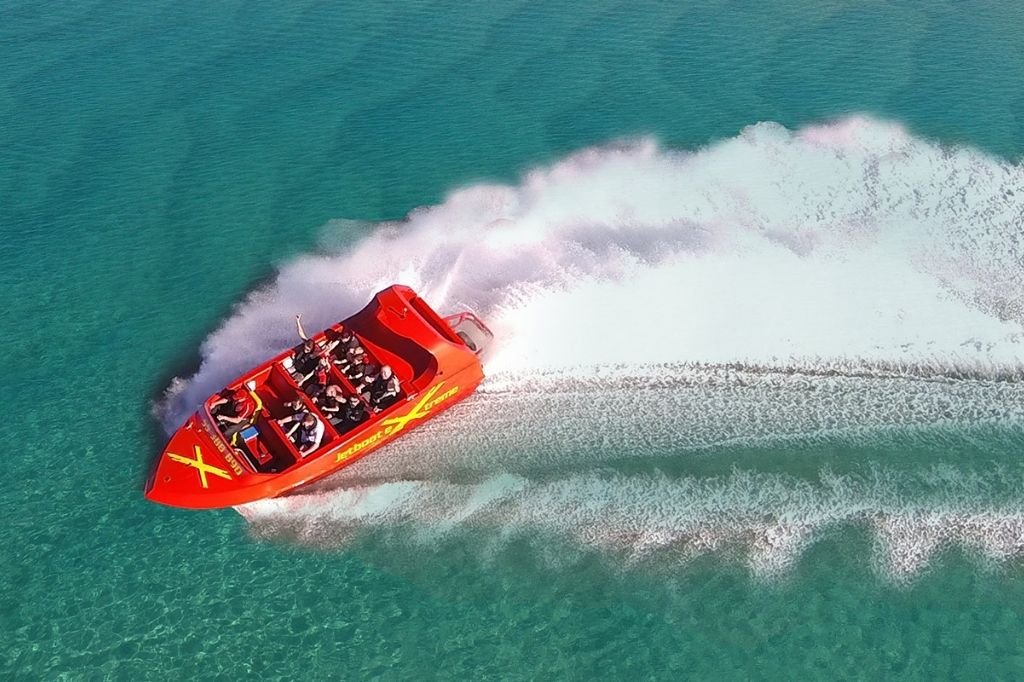 If you're after an adrenaline rush, jet boating is the activity for you. The beautiful ocean scenery of the Gold Coast is the perfect place to enjoy the twists, turns, spins and heart-pumping action of a jet boat ride. This is a favourite amongst most tourists and ideal for those wanting to see the Gold Coast from the water! 
Outback Spectacular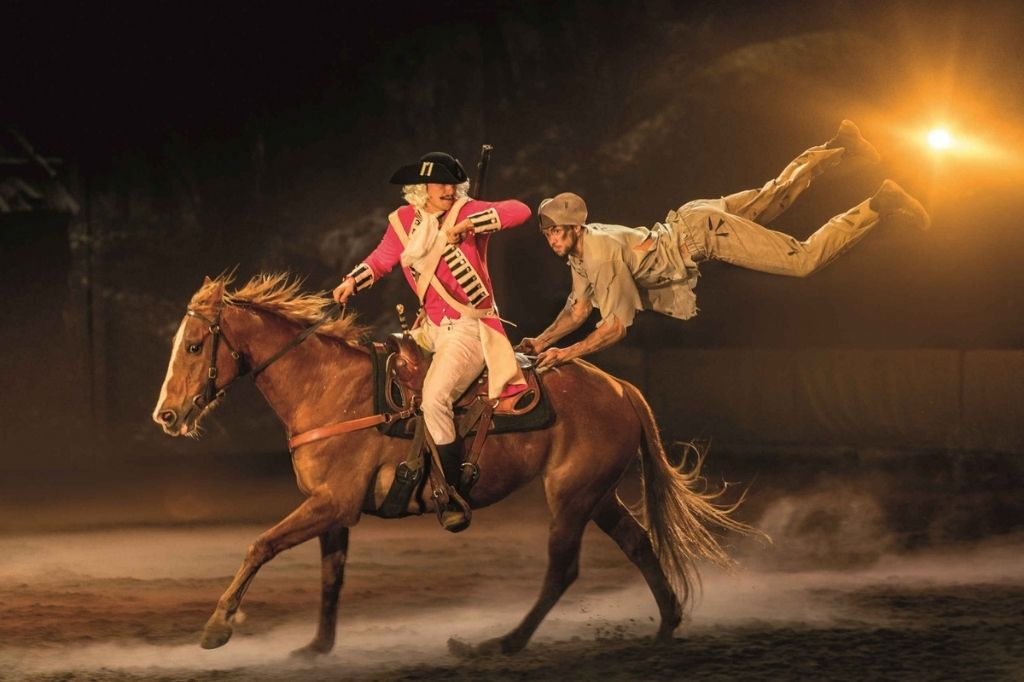 Embark on a journey to the heartland of Australia. Delve into the story of two struggling Aussie farmers, and watch them overcome life on the land. Includes a three course dinner with beverages, this is a show you don't want to miss. 
Ask Team Trips to get your trip to Gold Coast started!