Queenstown, New Zealand, is a destination that captivates the hearts of adventurers and nature enthusiasts alike. Nestled among the Southern Alps and the serene Lake Wakatipu, this picturesque town offers not only breathtaking landscapes but also a delectable culinary scene that will satisfy the appetites of school groups and sports teams seeking a memorable dining experience. Whether you're here for a thrilling outdoor expedition or a friendly competition, make sure to treat your taste buds to Queenstown's Top Restaurants. In this blog, we'll explore Queenstown's top restaurants that cater to school groups and sports teams, ensuring that your trip is not just about adrenaline but also unforgettable flavours.
Eichardt's Bar: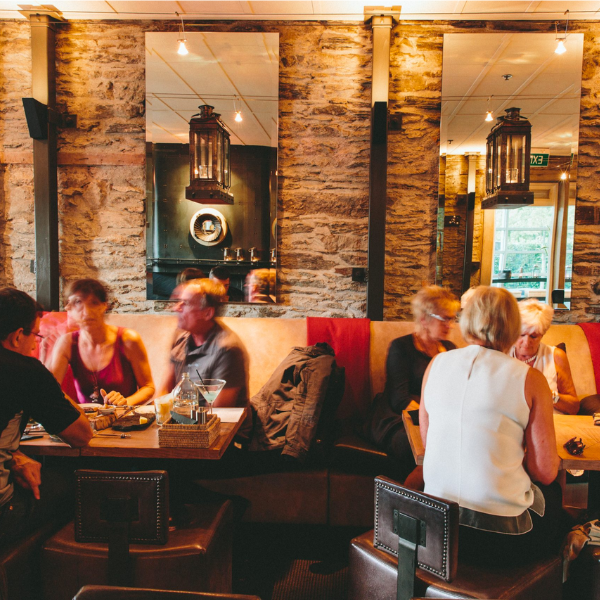 Location: Marine Parade, Queenstown
Cuisine: European, New Zealand
Highlights: Eichardt's Bar is known for its elegant atmosphere and stunning lakefront views. It's an ideal place for school groups and sports teams to unwind after a day of adventures. Their menu features a variety of dishes made from locally sourced ingredients, including mouthwatering New Zealand lamb and fresh seafood.
Botswana Butchery: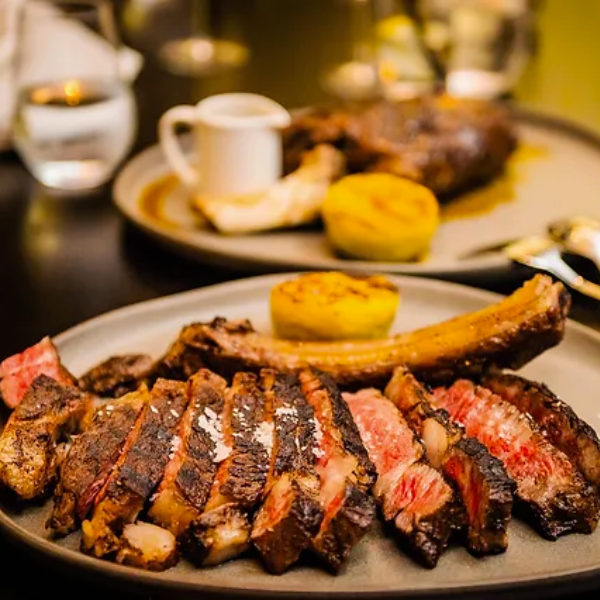 Location: Church Lane, Queenstown
Cuisine: Steakhouse, Seafood
Highlights: Botswana Butchery is a carnivore's paradise. If your group loves a good steak, this is the place to be. The restaurant also offers an excellent selection of wines to complement your meal. The warm, rustic ambiance makes it a great spot for team bonding.
Fergburger: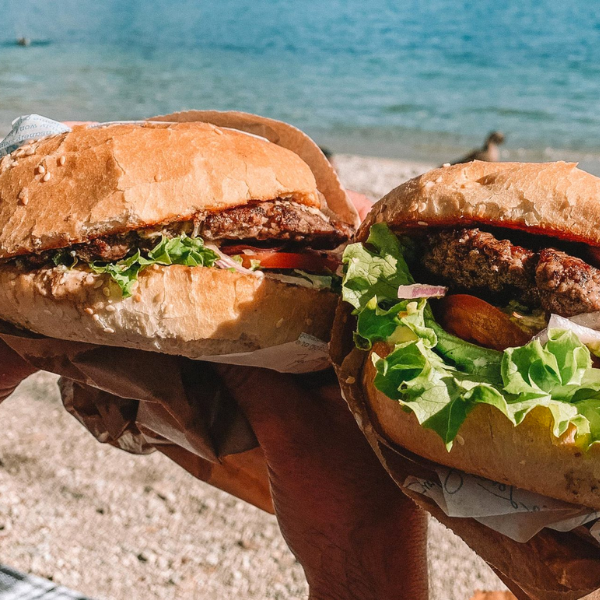 Location: Shotover Street, Queenstown
Cuisine: Burgers
Highlights: When it comes to legendary burgers, Fergburger reigns supreme. This iconic Queenstown eatery is perfect for grabbing a quick, delicious bite before or after your outdoor activities. Their menu includes a range of burger options, from classic beef to mouthwatering vegetarian choices.
Rata Dining:
Location: Ballarat Street, Queenstown
Cuisine: New Zealand, Contemporary
Highlights: Rata Dining, owned by renowned chef Josh Emett, offers a culinary journey through New Zealand's flavors. With a focus on locally sourced ingredients and an ever-evolving menu, it's an excellent choice for those looking to savor modern Kiwi cuisine.
Madam Woo: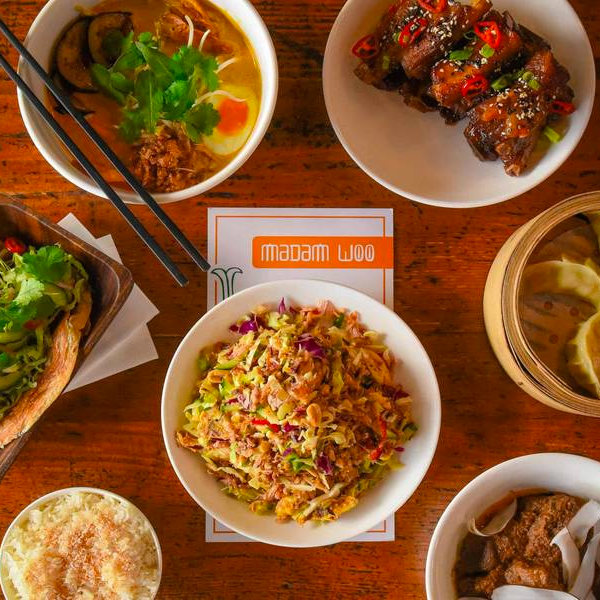 Location: Lower Ballarat Street, Queenstown
Cuisine: Malaysian, Southeast Asian
Highlights: For a change of pace, head to Madam Woo for a taste of Southeast Asian cuisine. This restaurant offers a vibrant atmosphere and a menu filled with delicious Malaysian dishes, making it a perfect choice for those looking for something exotic.
Queenstown's reputation as an adventure capital is well-deserved, but it's also a destination that delights the palate with its diverse culinary offerings. For school groups and sports teams seeking a balance of adrenaline-pumping activities and memorable dining experiences, the top restaurants mentioned in this blog are sure to provide a delightful culinary journey. Whether you're savouring New Zealand's finest ingredients, enjoying a juicy steak, or indulging in international flavours, Queenstown's restaurants will ensure your team trip is a well-rounded and unforgettable experience. So, go ahead, explore the great outdoors, and don't forget to treat yourselves to the mouthwatering delights of Queenstown's top restaurants.