If you and the team are up for some laughs, why not see who can come up with the funniest costume! While there are a large range for you to choose from, we've come up with some ideas to help you get the ball rolling. You are sure to be the star of the show with these costumes. 
Inflatables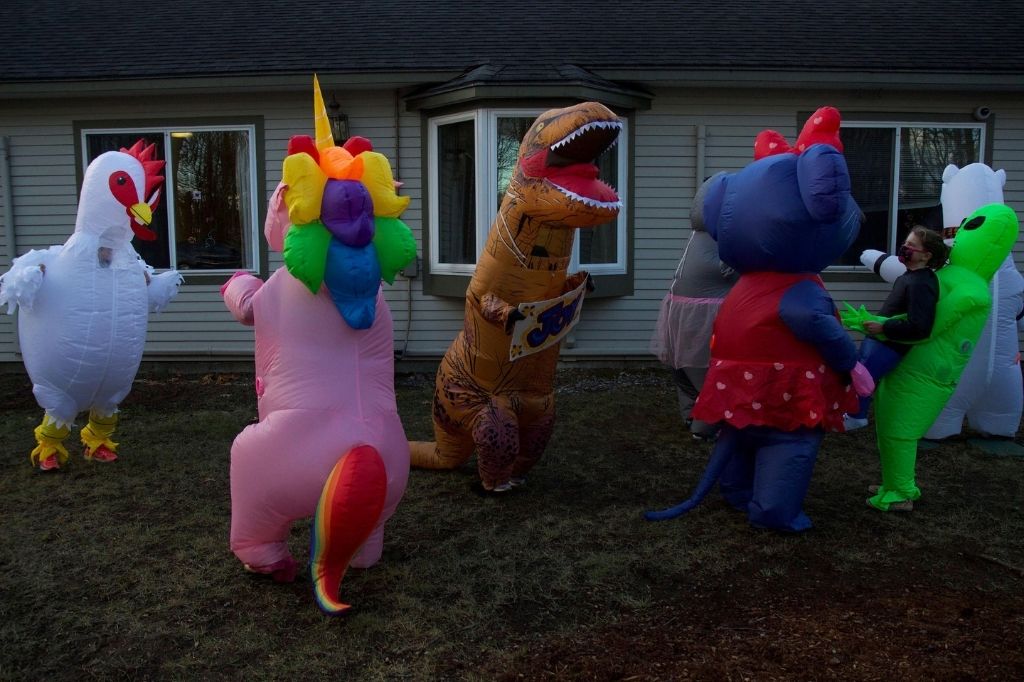 If you really want to stand out from the crowd why not dress up in an inflatable costume! It is sure to give everyone a laugh and you will be the main attraction with everyone admiring your look. There are many options to choose from, such as inflatable dinosaurs, bucking bulls, clowns, and many others. 
Food Costumes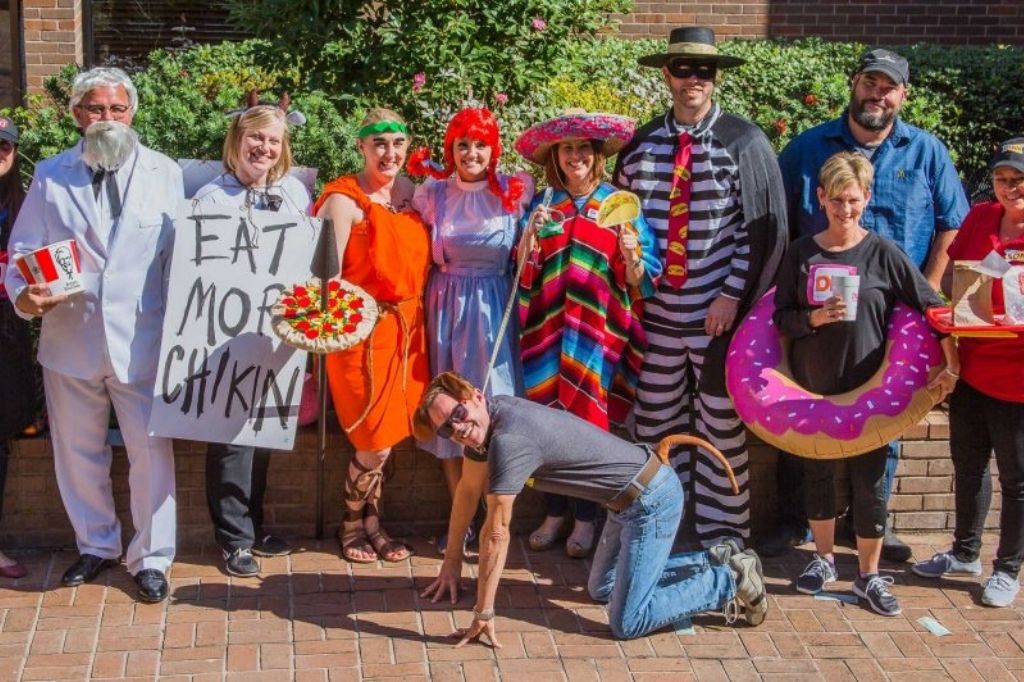 Food costumes are a major hit at any function and there are many options for you to choose from! You can pair up with one of your teammates and go as a good food combination like avocado and toast or go by yourself as your favourite food item. The options are literally endless. 
Adult Onesies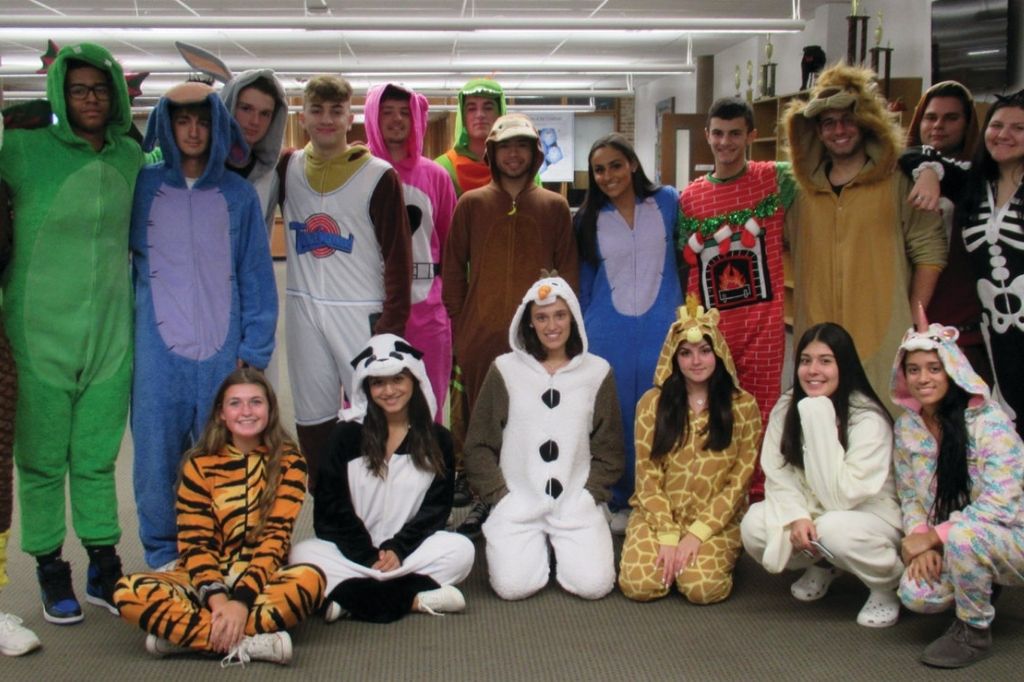 Why not party in comfort but still look the part? Adult onesies are the perfect way to make everyone have a giggle, and the best thing about them, if you don't feel like getting out of your costume before bed, you can sleep in it! There are a range of onesies from Scooby-Doo, to different animals, and more! Sounds like the perfect costume to me. 
DIY Costumes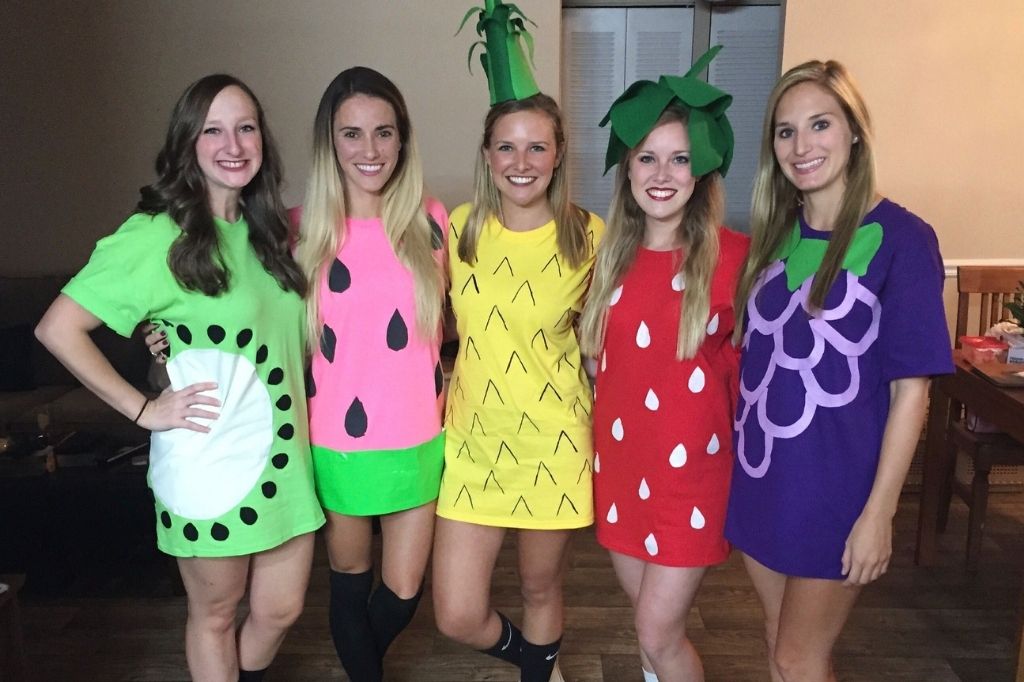 DIY costumes are always a big hit and you can make them as funny as you want. There are so many options to choose from, and you don't have to spend a lot of money to make a good costume. Some options include minions, the Scooby Doo squad, and basically anything you can think of. This is a good way to show your creativity, have some fun and give everyone a laugh. 
Beer Pong Cup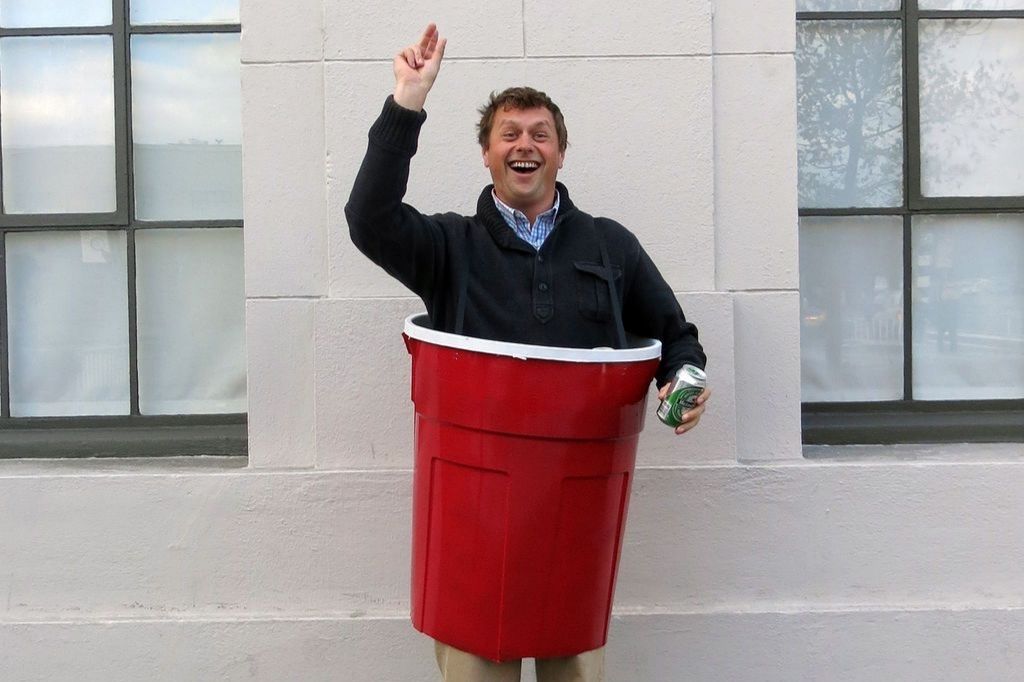 This is a playful costume that the whole team will love. It enlarges the experience of everyone's favourite party game and is sure to be a great hit. And if you want to take it a step further, you can get an inflatable ping pong ball so the whole team can enjoy the costume!