Are you ready to escape the bustling beaches of the Gold Coast and embark on an exciting day trip adventure? The Gold Coast is not only famous for its sun-kissed shores but also its proximity to diverse landscapes and experiences waiting to be explored. Let's unveil some hidden gems that promise a day of fun, exploration, and unforgettable memories.
Tamborine Mountain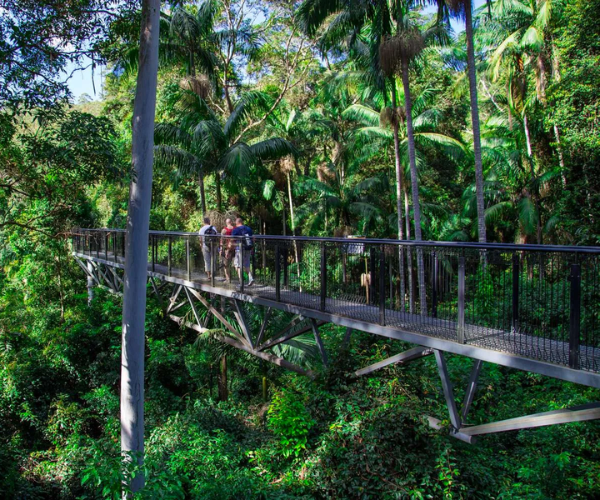 Nestled in the Gold Coast hinterland, Tamborine Mountain is a haven for nature lovers and adventure seekers. Discover enchanting rainforests, stunning waterfalls, and boutique wineries. Take a scenic hike, indulge in local wine tasting, or shop for unique arts and crafts. Tamborine Mountain offers a perfect blend of nature and culture.
Springbrook National Park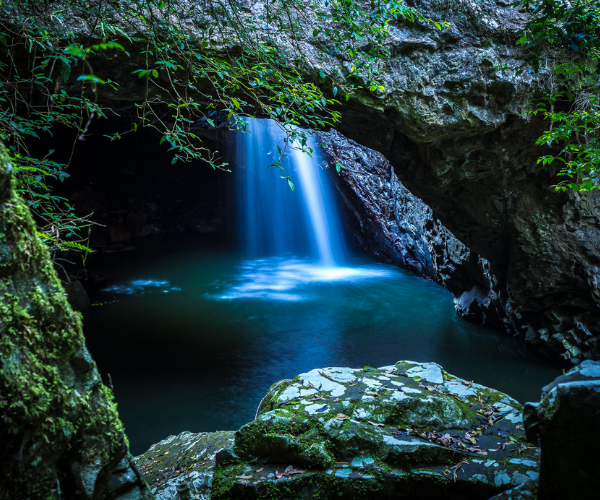 A short drive from the Gold Coast, Springbrook National Park is a world of ancient forests, breathtaking waterfalls, and panoramic views. Take a walk through the treetops on the iconic Skywalk, explore Natural Bridge, or embark on various hiking trails. Capture the beauty of the untouched wilderness that Springbrook National Park has to offer.
Theme Parks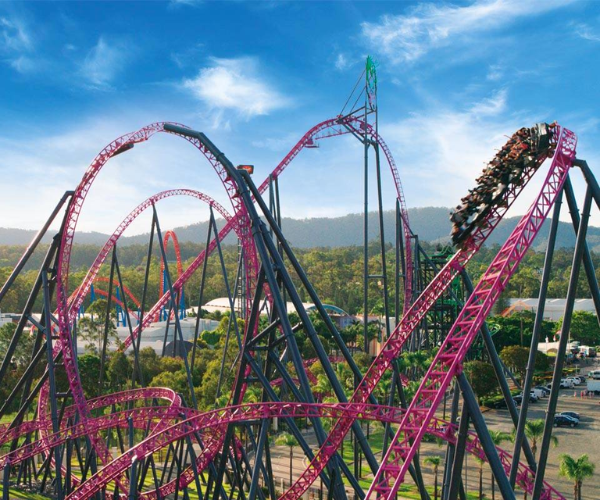 Discover the exhilarating theme park capital. Brace yourself for a cinematic adventure at Warner Bros. Movie World, meet beloved characters, and ride heart-pounding attractions. Delve into family-friendly excitement at Dreamworld, offering a mix of rides, animal encounters, and water park thrills. Immerse in marine wonders at Sea World, witness dolphin shows, and brave thrilling rides. For a splashy escape, head to Wet'n'Wild, an oasis of water slides and pools. Adjacent, WhiteWater World offers a refreshing retreat with exciting slides and lazy rivers. The Gold Coast theme parks promise a day of unforgettable adrenaline-fuelled experiences.
Currumbin Wildlife Sanctuary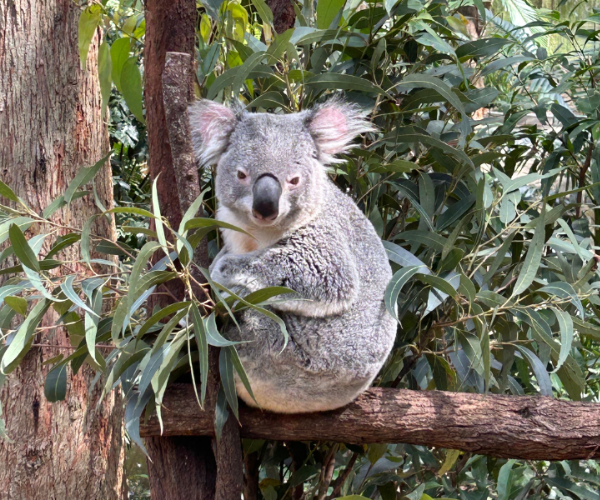 Experience the wonder of Australian wildlife at Currumbin Wildlife Sanctuary, a short drive from the Gold Coast. Interact with kangaroos, cuddle koalas, and watch captivating wildlife shows. It's an educational and entertaining day out, suitable for all ages.
Lamington National Park

Lamington National Park is a paradise for hikers and nature enthusiasts. Embark on scenic walks to witness breathtaking waterfalls, lush rainforests, and unique wildlife. The diverse landscapes and challenging trails make it a perfect destination for adventure-seeking teams.
Stradbroke Island (Minjerribah)

Catch a ferry and venture to North Stradbroke Island, a pristine island with stunning beaches and abundant marine life. Enjoy swimming, snorkeling, or even a 4WD adventure across the island's dunes. It's a serene and picturesque escape from the Gold Coast.
Mount Warning, Wollumbin National Park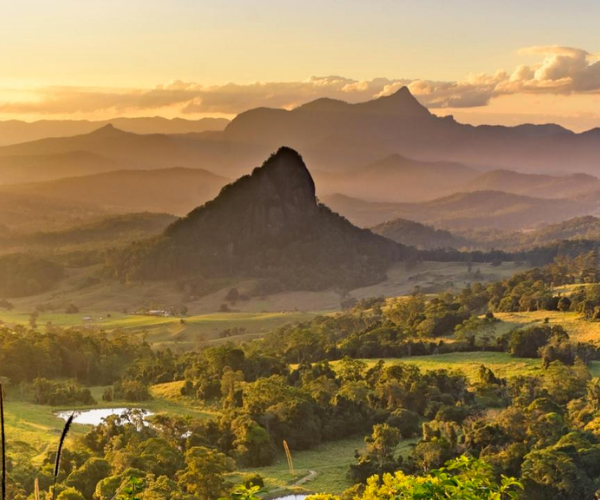 For a challenging and rewarding hike, conquer Mount Warning, the highest peak in New South Wales. The hike offers stunning views of the surrounding mountains and coastline at sunrise. It's an experience that fosters team bonding and a sense of achievement.
These day trip destinations near the Gold Coast offer a diverse range of experiences, catering to all tastes and preferences. Plan your team trip, pack your bags, and embark on an adventure-filled day away from the beautiful Gold Coast!