Here at Team Trips, we know how important igniting that fighting spirit in your team is. Let's face it: We all have bad days, and when the going gets tough, you have to keep going if you want to move forward on your path to victory. We've compiled a list of fun sports team bonding activities to boost the team's morale and strengthen interpersonal relationships.
Tandem Bungy Jumping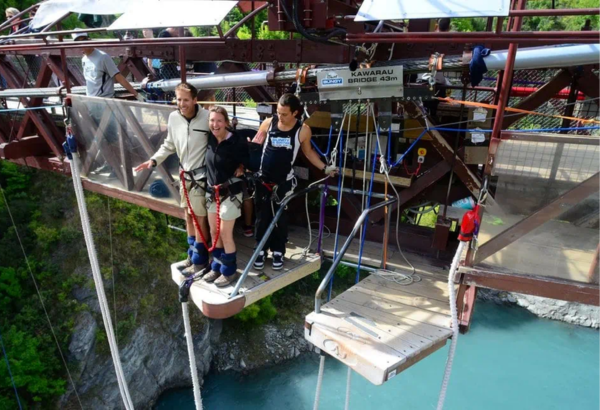 There's nothing like the thrill of taking the leap of faith, especially when you do it with a fellow teammate. The adrenaline rush of hurtling from 40 metres at breakneck speeds is a feeling second to none, and it also develops even more trust in your teammate, given you're plunging from extraordinary heights, making it the perfect sports team bonding experience!
Go-Karting

Rev up your engines and "Ride into the Danger Zone" with a go-karting experience, which leaves your team pumped up. Go-karting unleashes individual teammate's inner competitiveness, putting their peddle to the metal as their engines soar, ducking and overtaking their fellow teammates over sixty laps. And there's nothing like the exhilaration you feel from winning to inspire the team.
Paintball Skirmish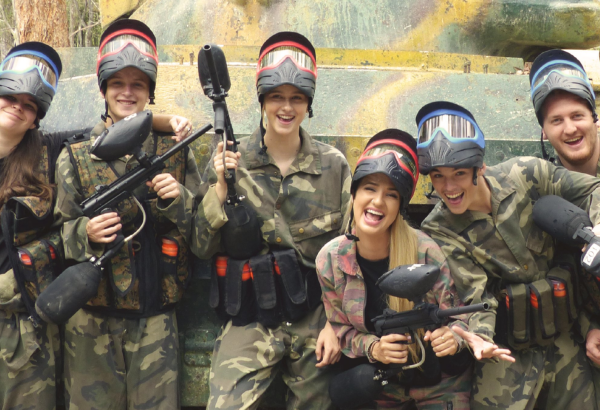 This activity keeps each team member on their toes and strengthens both their concentration levels and ability to react – fast! Donning camouflage overalls, goggles and guns in hand, you'll each have 200 paintballs as you spend three hours playing a real-life Rambo, dodging shots from your competitors. It's a task of strength and endurance.
Scavenger Hunts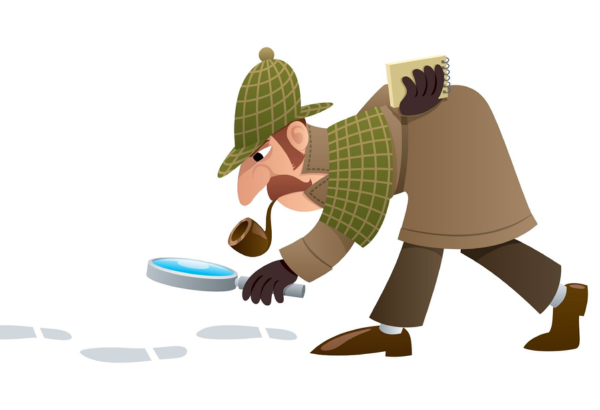 Scavenger hunts are not only a fun team-building activity, but they require teammates to be quick thinking on their feet. Already a staple of team building exercises, scavenger hunts see teams divided into groups as they try to figure out the clues when they hunt for specific items, with the team obtaining the most objects, winning the game. It's long been a favourite, and there are different variations you can try, like acquiring personal items from a stranger.
Sumo Suit Wrestling

Unleash that pent-up frustration in your team with a friendly (yet hilarious) round of sumo wrestling, complete with over-the-top, extremely large sumo suits. It's great for hand, eye and body coordination, especially since you're in a roly-poly suit. And there's nothing like boosting morale more than a victory!
Take the 60-second Challenge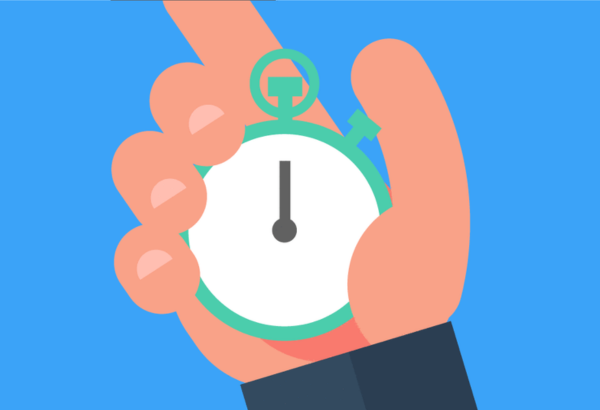 This activity is excellent for building trust among teammates and working together to achieve goals. In 60 seconds, teams can take turns trying to get a ping pong ball in a cup, keep a balloon in the air for a minute or use chopsticks to transfer as many beads as possible from one cup to another. There are so many variations to try, and it's a fun, exhilarating experience for the team.
These are just a selection of sports team bonding activities to try with your team. You can also embark on the traditional tug-of-war, the human knot and the Amazing Race. The activities are designed to boost morale while having fun – because winners are grinners!